One Direction Movie: Harry Styles Calls Taylor Swift A 'Pain'?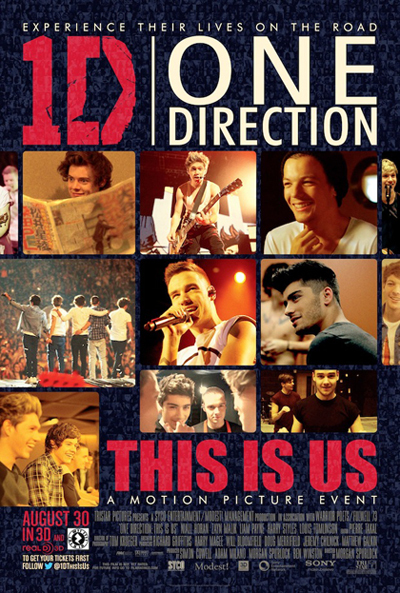 Harry Styles will reportedly open up about his brief relationship with Taylor Swift in an upcoming documentary, and a new report claims the singer takes a swipe at the country music star.
In January the on-and-off couple parted ways for good after two months of dating and Swift, 23, was reportedly heartbroken with sources claiming the One Direction singer initiated the final split.
In the band's upcoming documentary "One Direction: This Is Us" Styles, 18, reportedly touches on his love life.
"I haven't met a girl yet who I'd want to even think of getting serious with," UK's Daily Star Sunday has reported the star says in the highly anticipated film. "I think I've been unlucky in love so far. But then, I haven't really met anyone who's made the earth move for me."
Styles reportedly also reveals that while Swift was allegedly head-over-heels in love with the British pop star, he did not feel the same.
A source claims that at one point during the fly on the wall documentary film, Styles refers to Swift as being "a pain in the a--" during the times that they dated.
"I'm longing to meet someone who really inspires me and makes me really want to spend time with them," he allegedly said.
The film, which is due for release in August, is directed by "Super Size Me" creator Morgan Spurlock and presented in 3D. Viewers will get a behind the scenes look into the world of Styles and his fellow band members Nial Horan, 19, Zayn Malik, 20, Liam Payne, 19, and Louis Tomlinson, 21. Cameras reportedly captured life on the road from the band's current world tour.