Ontario Backtracks Slightly, Will Teach 'Gender Identity,' Parts of Disputed Sex-Ed Curriculum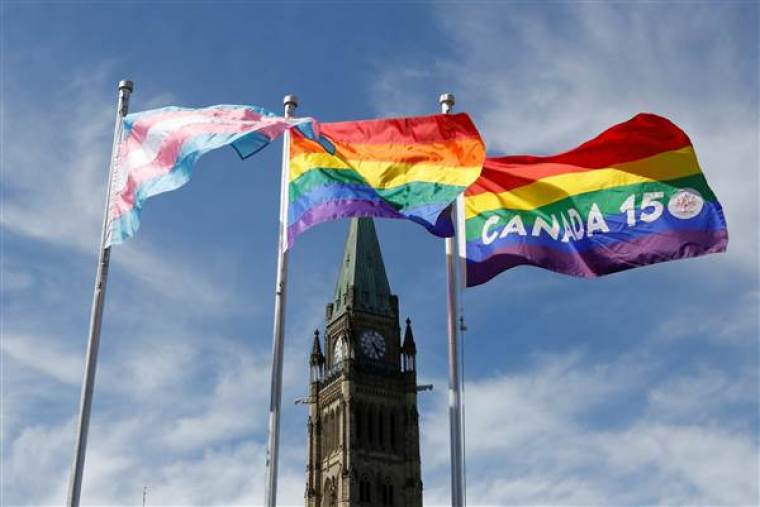 Ontario will teach public school students certain elements of the controversial sex-ed curriculum despite their newly elected premier's intention to scrap it and return to the one used 20 years ago.
According to The National Post, Education Minister Lisa Thompson said that students would continue to learn about sexual consent, gender identity, and cyber safety amid criticism that the version they planned to return to — which was last updated in 1998 — did not include many themes such as how to stay safe on the Internet and did not feature things like same-sex marriage.
"We are going to be preparing our students and preparing them for the realities of 2018 and we're going to be embracing what was being taught in 2014," Thompson said, noting that a section on "developing sexual relations" was the only part of the latest curriculum under revision.
Doug Ford, the province's new premier who led the Progressive Conservative Party to a majority government in June, taking 76 of 124 seats in the legislative Assembly, had long promised to do away with the sex-ed curriculum from former Liberal Premier Kathleen Wynne.
Last week, his party moved to quit using the Wynne curriculum by September. Ford has said that the controversial parts in sex-ed materials should not be the responsibility of the government to teach but is the job of parents.
The contested curriculum "introduced homosexuality and gender identity in Grade 3, masturbation in Grade 6, and oral and anal sex in Grade 7, as well as suggesting that Grade 7 children carry condoms and Grade 8 children come up with a sexual plan for themselves," LifeSiteNews reported. The curriculum also taught that as many as six genders exists.
Social conservatives and parental rights activists have been protesting against the sexualized curriculum, stressing that it steals the innocence of young children and have pointed out that the former deputy minister of education, Ben Levin, under whom it was devised, was convicted of child porn-related offenses. Catholic and evangelical families, alongside new Canadians of Middle Eastern and Asian descent who found liberal presentations on such topics to be against their culture or the practices of their faith were among those who protested it last week.
While a considerable amount of transgender activism and policies have emerged from Ontario, even those who had once backed a more liberal version of the sex-ed curriculum are now expressing their distaste for the entire concept of gender fluidity and transgender ideology due to the lack of scientific evidence for it and how it confuses children.
York University sexual neuroscience researcher Debra Soh wrote Monday in a Globe and Mail op-ed that she, too, used to be a vocal supporter of the updated sex-ed curriculum, "but watching how its unscientific claims about gender identity have spread so prevalently has dampened my enthusiasm."
"The curriculum promotes the idea that there are more than two genders and that gender identity is socially constructed," she said.
"The fact that few people have pointed out how these teachings aren't based in science should raise a red flag in parents' minds."
A curriculum that teaches gender fluidity is deceptive and inhibits a child's ability to understand the world accurately, she continued.
In May, a person in the most populous Canadian province who identifies as nonbinary — who identifies as neither male nor female — became the first to receive a birth certificate with that designation. Last summer, the national government of Canada passed legislation allowing the "X" gender option to be placed on passports.