Oprah Winfrey Suggests Homosexual Couples Will 'Help' Institution of Marriage
Television personality Oprah Winfrey recently suggested that homosexual couples may in fact strengthen the institution of marriage, should same-sex marriage be legalized in all 50 states.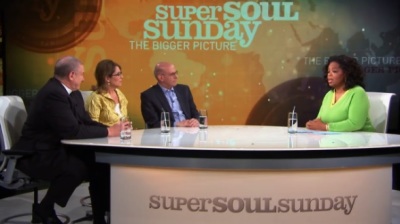 Winfrey's comments occurred during a conversation on her most recent "Super Soul Sunday" episode, which aired May 26 on the OWN network and featured a roundtable panel discussion with the Rev. Ed Bacon, an Episcopal priest of the Los Angeles diocese, Elizabeth Lesser, founder of an adult education center, and Mark Nepo, a spiritual writer.
The topic of this past Sunday's roundtable discussion was "Gay Marriage: The Big Picture" and focused on determining whether the recent attention paid to same-sex marriage in America is a social revolution or a cultural shift.
The conversation came about when Winfrey asked her roundtable panel whether they believe the traditional institution of marriage would have to be re-examined, should same-sex marriage be legalized in all 50 states.
All of those speaking on the panel provided pro-same-sex marriage answers to Winfrey's question.
Lesser, co-founder and senior adviser of the Omega Institute, the largest adult education center in the United States, told Winfrey that she believes "the institution of marriage is already in trouble, long before gays were getting married."
"Maybe the gay people can help it," Winfrey chimed in.
"I think they can!" Lesser agreed.
The Rev. Bacon, who has previously gained media attention by saying being gay is a "gift from God," told Winfrey that he believes the traditional institution of marriage will be "enriched" if it is ultimately redefined to include same-sex couples.
"It's going to be enriched," he told Winfrey. "I've never had a straight couple come to me and say, 'My marriage is in trouble because of a gay couple living next door.'"
The Supreme Court is currently weighing two same-sex marriage cases, one having to do with California's ban on same-sex marriage and the other having to do with the federal Defense of Marriage Act.
Those behind the Manhattan Declaration, signed by more than 500,000 Orthodox, Catholic, and evangelical Christians, filed a friend of the court brief with the Supreme Court early this year, defending traditional marriage and the need to preserve it.
"Natural law, the nature of the human person, and common sense provide ample reason to preserve marriage as it has always been understood," John Mauck, a Chicago attorney with the firm Mauck & Baker, said after submitting the brief.