Ordained Christian Minister and Former Congressional Hopeful Planned to 'Utterly Destroy' Muslims in New York Town
Robert R. Doggart Intended to Blow Up School, Mosque and Cafeteria in Islamberg Community
Robert Rankin Doggart, a 63-year-old Tennessean, has confessed to planning to "utterly destroy" the small Muslim town of Islamberg in upstate New York. The ordained Christian minister and failed Congressional candidate intended to "inflict horrible numbers of casualties" upon the town's residents because he believed they were plotting a terrorist attack.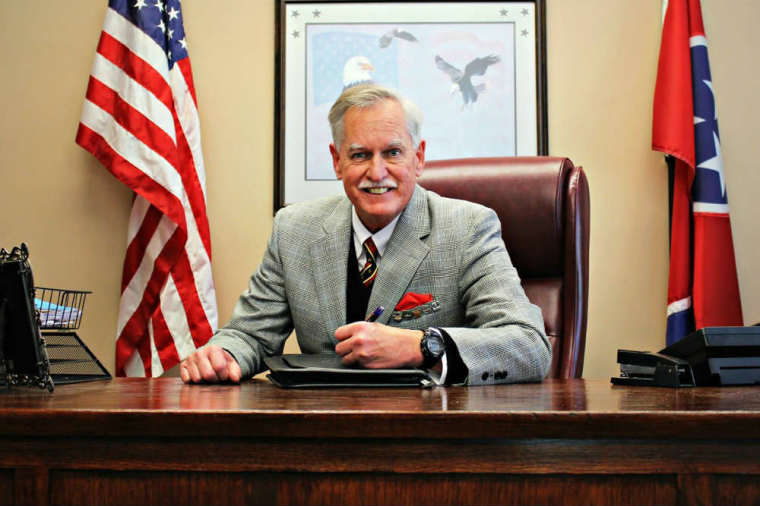 Doggart agreed to a plea deal in which he admitted guilt to the charge of interstate communication of threats. He faces a maximum fine of $250,000 and no more than five years in prison.
Officials have not found any evidence to support Doggart's claim that a terror attack was being planned by residents in Islamberg, which is the headquarters of The Muslims of America.
Doggart lost his bid as an Independent candidate for the 4th Congressional District of Tennessee in the Nov. 4, 2014, general eleciton. He earned just 6.4 percent of the vote, while Republican incumbent Scott DesJarlais won with 58.3 percent.
Within months, the rejected Tennessee politician cropped up on the FBI's radar for making threats against the residents of Islamberg, a Muslim-founded enclave in Hancock, New York — which occassionally has been the focus of unfounded conspiracy theories about jihadist activities.
Doggart was arrested on April 10, just five days before his purported "drop dead date," in Signal Mountain, Tennessee. The FBI had been eavesdropping on his phone calls and following his Facebook account since becoming aware of his threats in February. The bureau also had an informant in communication with Doggart, as the former politician was desperately trying to recruit accomplices and traveled out of state to meet with potential supporters.
Although the FBI became aware of Doggart in February, his profile page on VoteSmart.org indicates that the aspiring politician had posted in August a link entitled "a Jihadist training camp in Tennessee" with a URL pointing to his campaign website. It appears Doggart might have also suspected that his online activities were being monitored, as he posted on Oct. 31, 2014, a link to a blog entry entitled "Website Taken Down? NSA Telephone Surveillance? Facebook Entries Deleted?"
The last entry appearing on Doggart's VoteSmart.org profile page is dated Nov. 4, 2014. His campaign website, http://doggartforcongress.com, was inaccessible Thursday, with the URL instead re-directing to a 2013 video by the Anti-Defamation League entitled "Imagine a World Without Hate" on YouTube.
At the time of his arrest, Doggart was originally charged with solicitation, intentionally defacing, damaging or destroying any religious real property, and transmitting communication containing any threat to injure the person of another, according to WENY News.
The document detailing his guilty plea to the single charge of interstate communication of threats notes that Doggart had intended to burn down a school, a mosque and a cafeteria in Islamberg. However, he made it clear that "his ultimate plan was to injure or kill the inhabitants."
Doggart wrote on his Facebook page, "Target 3 [Islamberg] is vulnerable from many approaches and must be utterly destroyed ...," according to documents in the case, entitled United States of America v. Robert R. Doggart. The case was submitted in the U.S. District Court of East Tennessee.
Doggart planned to use an M4 rifle, pistol, explosives and a machete in his onslaught against Muslim residents, according to one recorded phone call, in which he said: "We will burn down their buildings (and) if anyone attempts to, uh, harm us in any way, our stand gunner will take them down from 350 yards away. The standoff gunner would be me. We're gonna be carrying an M4 with 500 rounds of ammunition, light armour piercing, a pistol with three extra magazines, and a machete. And if it gets down to the machete, we will cut them to shreds."
Doggart communicated to the FBI informant that "the drop dead date is April 15 because that's when those guys in OAF say they're gonna start a civil war." The court document explains that "OAF is a militia organization with which the defendant had been in contact." He had also traveled to Nashville where he met the informant and showed him the intended targets on a map of Islamberg.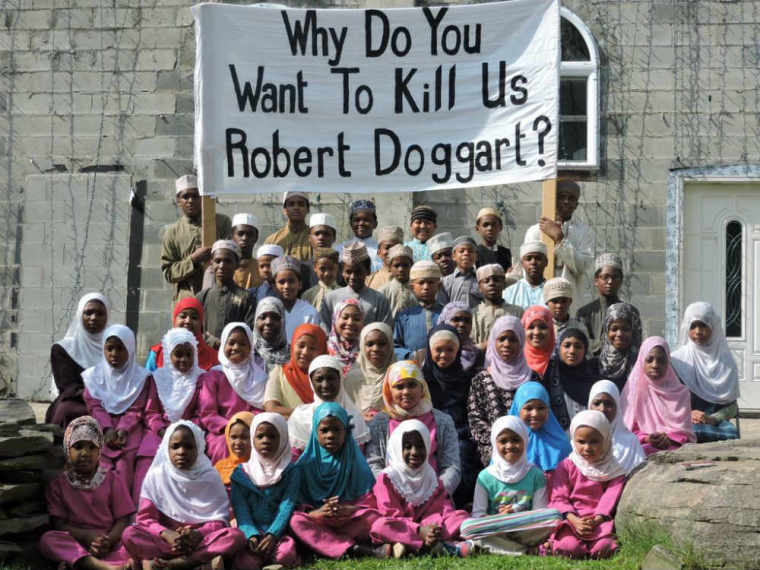 Islamberg, as the 70-acre village has been dubbed by residents, was founded in the 1980s by Sheikh Mubarak Ali Gilani and shares its border with Pennsylvania. The self-sufficient village is populated by mostly African-American Muslims who fled the challenges of poverty and crime of New York City. An editorial written by a newspaper board calling for federal review of Doggart's case states that Hancock itself is "a village of about 1,000 mostly white and Christian residents," and that residents of Islamberg and Hancock get along fine.
Muhammad Matthew Gardner, public relations director for The Muslims of America, said of the case: "Doggart is an example of the results of unchecked and rampant Islamophobia which has spread lies for years about our peaceful community. This man plotted to mercilessly kill us, kill our children, and blow up our mosque and our school."
Gardner added, "All would agree, if a Muslim did this, the perpetrator would be immediately identified as a terrorist then prosecuted to the fullest extent of the law. The examples are numerous. Therefore, we call on all branches of justice to see to it that this man is prosecuted for planning a heinous hate crime and terrorist act."
The Muslims of America held a press conference in which a representative of the indigenous African-American Islamic organization insisted that Doggart does not represent Christianity, American patriotism or anyone who claims to worship God.
Watch a two-minute excerpt of the remarks below:
Doggart described himself in his 2014 campaign announcement as "an ordained minister in the Christian National (Congregational) Church," as reported by The Chattanoogan. In his profile on VoteSmart.org, Doggart listed his ordination under "professional experience," along with engineer/manager/superintendent, former Unit Commander (United States Naval Sea Cadet Corps.), and senior superintendent (Tennessee Valley Authority).
Doggart, a divorced father of four girls, agreed to the plea deal on April 29. He was released on $30,000 bond into the custody of family members with stipulations that he be monitored electronically and have no access to the Internet, per orders from Magistrate Judge Susan K. Lee. The U.S. Attorney's Office unsuccessfully challenged Lee's decision before U.S. District Judge Curtis L. Collier, who argued that the government failed to show "by clear and convincing evidence (that Doggart's) release would pose an unreasonable danger to the community or any particular individual."
The documents submitted to Judge Collier revealed that "Social Security documentation showed (Doggart) had depression and an unspecified personality disorder." The court papers also stated that a psychologist had evaluated Doggart and found that he "did not pose a risk of harm to himself, although she was not able to determine whether or not he might pose a risk of harm to others." In addition, Collier stated in his decision to deny revoking Lee's release order that it was "undisputed" that Doggart was no longer using illegal drugs or alcohol. It was not known when Doggart would return to court for sentencing.