Oregon Bakers Forced to Pay $135K for Not Making Gay Wedding Cake File Appeal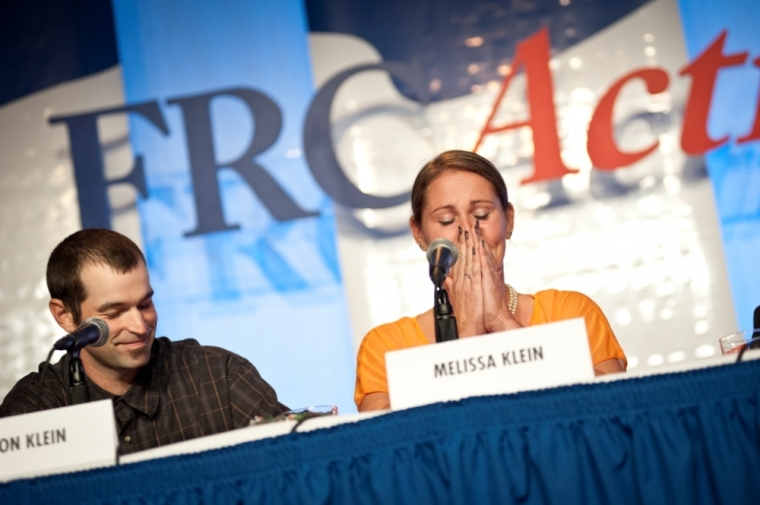 A couple in Oregon who lost their bakery business because they refused to make a gay wedding cake are appealing the decision that found them guilty of discrimination.
Aaron and Melissa Klein were found guilty of discrimination by the Oregon Bureau of Labor and Industries and forced to pay $135,000 in damages.
Filed in the Oregon Court of Appeals on Monday, the appeal argues that Oregon violated the religious freedom of the Kleins by punishing them for practicing their sincerely-held religious beliefs.
"For the most part, the Kleins' faith did not affect their relationship with customers. As they testified, the Kleins would not turn people away on account of membership in a protected class," stated the brief.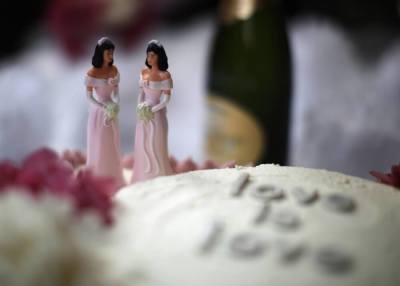 "But they also noted that on rare occasions their faith might require them to decline to custom-design cakes for certain events — for example, divorce parties."
The appeal brief also argued that Oregon officials are "seeking to stamp out dissent to a new social orthodoxy that embraces same-sex weddings rather than seeking to deter all invidious discrimination in business transactions."
"In any event, the court should use its authority to exempt the Kleins and others with sincere religious objections to same-sex marriage from being forced to facilitate same-sex weddings," continued the brief.
"The principles animating the state's constitutional protections for worship and conscience counsel strongly in favor of an exemption for people whose faith forbids them from celebrating same-sex marriages."
In 2013, the Aaron and Melissa Klein's company Sweet Cakes by Melissa declined to make a wedding cake for a same-sex couple.
As a result of their refusal, LGBT groups launched a boycott campaign against Sweet Cakes by Melissa and in August 2013 a complaint was filed against the Kleins, claiming that they violated Oregon's Equality Act of 2007.
In July of last year, BOLI ruled against the Kleins and argued that state religious exemption used for schools and churches did not apply to their business.
In the final order issued by BOLI, Commissioner Brad Avakian awarded the lesbian couple $135,000 due to emotional and mental damages attributed to the 2013 incident.
The appeal was filed by the First Liberty Institute, an organization that focuses on religious liberty cases and litigation.
Kelly Shackelford, president and CEO of First Liberty Institute, said in a statement earlier this week that the BOLI final order presumed guilt on the part of the Kleins.
"Commissioner Brad Avakian decided the Kleins were guilty before he even heard their case. This is an egregious violation of the Kleins' rights to due process," stated Shackelford.
"We hope the Oregon Court of Appeals will remedy this by reversing or dismissing the government's case against the Kleins."