Oregon Official Who Fined Christian Bakery Owners $135K Loses Election Bid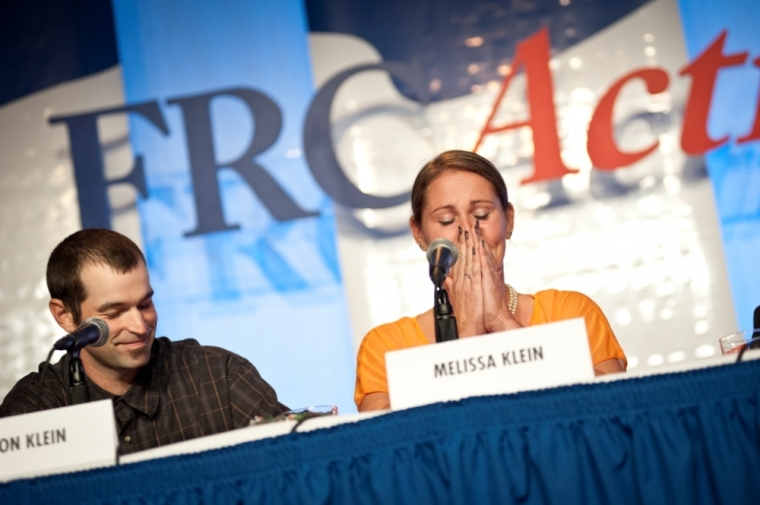 The Oregon official that fined Christian bakers $135,000 for declining to bake a cake for a same-sex wedding ceremony lost his bid to become that state's secretary of state on Election Day.
Winning approximately 48 percent of the popular vote Republican Dennis Richardson, a state representative from Central Point, Oregon defeated Democrat Brad Avakian, the current Commissioner of Labor and Industries, marking the first time in 14 years that a Republican has won a statewide office in Oregon. His victory is considered an especially remarkable feat in that he is an outspoken social conservative in a liberal state.
As noted by the Daily Caller Monday, "Richardson pitched himself as a nonpartisan figure who would focus on the job's traditional roles of monitoring elections and auditing public spending. Avakian, on the other hand, vowed to turn the office into a vehicle for progressive politics, saying he would use the post to fight climate change, promote abortion rights, investigate private companies, and champion certain candidates and political causes (despite the office's electoral monitoring role)."
Avakian will remain in office in his current post for two more years.
In July of 2015 Avakian ordered bakery owners Aaron and Melissa Klein to pay $135,000 in damages to a lesbian couple whom they declined to bake a wedding cake for in January 2013.
In addition to fining the Klein's such a hefty sum, in 2013 Avakian also fined the Twilight Room Annex $400,000, a north Portland bar that had been turning away cross-dressing patrons. The owner had done this because he did not want his establishment to become known as a "tranny bar," according to Oregon Live reports.
The Kleins closed their Portland-area store due to intense harassment but continued baking and selling cakes out of their home.
But in late September of this year Melissa Klein announced on Facebook that they had closed their business for good.
Their case has gained national attention in these last few years and the couple has arguably became the face of the religious liberty movement in the United States as it highlighted the increasing conflict between religious liberty and nondiscrimination laws related to sexuality issues.
When Avakian levied the fine against the Kleins last summer, supporters of the Oregon couple across the nation crowd funded hundreds of thousands of dollars, funds the Klein's used to pay the fine. But those monies have not been awarded to the couple and are still being held in a government escrow account since the appeals process is not over.
One famous voice sticking up for the Klein's was evangelist and president of Samaritan's Purse Franklin Graham.
As noted by The Christian Post in April 2015, Graham said, "[The Klein's] have taken a stand for the Word of God, and they should not have to stand alone ... I believe that Christians across our nation will rally around Aaron and Melissa and their five children."
The bitter cultural divides remain, however, further evidenced by the disagreement among leading civil rights attorneys regarding 1st Amendment rights and nondiscrimination law. CP reported on Sept 9, in a 307-page government report called Peaceful Coexistence: Reconciling Nondiscrimination Principles with Civil Liberties, U.S. Civil Rights Commissioner Martin Castro called the phrases religious liberty and religious freedom "code words" for discrimination and Christian supremacy among other things.
The Kleins are now being represented pro bono by attorney C. Boyden Gray, who is a former White House Counsel to President George H.W. Bush.