Over 100 Million Christians Are Being Persecuted for Their Faith in Jesus Christ, Says Christian Charity Report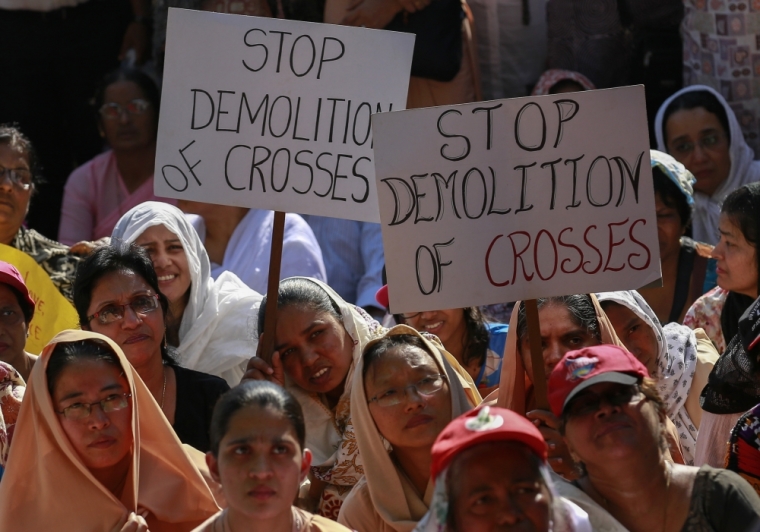 A charity helping persecuted Christians throughout the world reports that over 100 million followers of Christ, along with other religious minorities, are being targeted for their faith.
AGI noted the report by Caritas Italiana published in the daily newspaper of the Vatican City, L' Osservatore Romano, reveals that Christians are facing widespread global persecution, discrimination, and violence at the hands of totalitarian regimes.
It identified several regions as being more dangerous than others for Christians, including North Korea, where it said between 50,000 and 70,000 Christians are being held in detention camps.
The violence and hostility endured by Christians throughout the Middle East and Africa, at the hands of the Islamic State and other terror groups, was also well documented. Over the past year especially, Christians in Iraq and Syria have been killed for refusing to abandon their faith and join IS' radical ideology.
"The declared aim of Caritas is to shed light on the causes of the persecution of Christians in the world, taking into account the economic, cultural and geopolitical variables of each of the countries involved, while giving voice to the silent testimony of the many Christians who continue to practice their faith despite risking their lives," the report stated.
Statistics on persecution of Christians vary, though watchdog group Open Doors also said in January at the release of its World Watch List that approximately 100 million Christians are persecuted worldwide. The type of persecution analyzed ranged from government-inflicted, to violence carried out by terror groups.
The WWL, which ranks countries where Christians face the most persecution, has placed North Korea at No. 1 for 13 consecutive years.
"It is number one on the WWL, the most brutal and dangerous place in the world to be a Christian, because the government requires and enforces with hostility a total dedication to the hero worship of their leader," Open Doors CEO David Curry told The Christian Post in January, speaking about North Korea.
Furthermore, Open Doors noted that Islamic extremism accounts for the main source of persecution in 40 of the top 50 countries ranked in the list.
Curry also predicted that Christian persecution will increase throughout 2015, especially with the continued offensive of IS.
The Open Doors CEO said it is up to world leaders to take more concrete actions to safeguard the religious and human rights of people.
"They need to support the human rights issues revolving around freedom of religious expression," Curry said.
Christian Solidarity Worldwide has also identified North Korea as one of the very worst places for Christians, especially in regard to its prison camps, where people can be sent for offenses such as owning a Bible.
"There is no freedom of thought, conscience, religion or belief, and any North Korean who expresses an opinion or a belief which differs from the regime's propaganda faces severe punishment. It is estimated that over 200,000 people are detained in prison camps in North Korea, where they endure dire living conditions and brutal torture. Many of these are Christians," CSW says on its website.