North Korean Rep. Denies Christian Persecution, Claims American Evangelicals 'Take Advantage of Drug Addicts and Homeless People'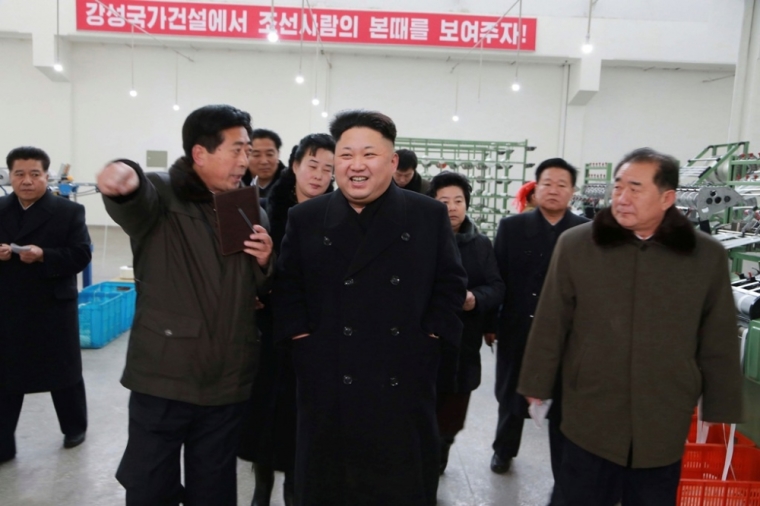 A North Korean cultural representative claims it's "absolutely false" that Christians are being persecuted in the Communist state, and argued that American evangelicals "take advantage" of drug addicts and homeless people, forcing them to convert to their religion in exchange for food.
Evangelical Focus editor Joel Forster reported the comments from the Spaniard Alejandro Cao, representative of Cultural Relations of North Korea with Foreign Countries, came in a Twitter exchange between the two.
When Forster asked Cao about widely reported Christian persecution under the administration of Kim Jong Un, Cao replied: "It is absolutely false. The problem in the world is that there are enlighted people like you who believe themselves to be representatives of God or even God."
Cao further claimed about evangelicals: "You take advantage of drug addicts and homeless people to force them to become evangelists in exchange of a plate of soup."
Cao, who is also the president of the Korean Friendship Association, works in Spain as an IT consultant, and is officially recognized by Kim's government.
North Korea has been accused by a number of persecution watchdog groups of being the worst place in the world for Christians. Under the Kim regime, simply identifying as a follower of Christ or even owning a Bible is a punishable offense. Christians are often sent to prison camps where they are forced to work under hard labor, and are often executed for their faith.
Christian groups praised in June the opening of a new U.N. human rights field office in Seoul, South Korea, which is set to investigate some of the "unspeakable atrocities" carried out by the government of North Korea on its own people.
"This is a very significant step forward and will serve to keep the appalling human rights situation in North Korea on the agenda of the international community, and continue the process of documenting crimes against humanity in North Korea with a view to holding the perpetrators of such crimes accountable," said at the time Christian Solidarity Worldwide's Chief Executive Mervyn Thomas.
International Christian Concern added that there is "no doubt" that North Korea's persecution of Christians will be among the abuses investigated.
Open Doors USA has ranked North Korea at the very top of its World Watch List of countries where Christians face the most persecution for 13 consecutive years. The organization's CEO, David Curry, told The Christian Post back in January that Kim's government has not softened in any way its harsh treatment of Christians.
"It is number one on the WWL, the most brutal and dangerous place in the world to be a Christian, because the government requires and enforces with hostility a total dedication to the hero worship of their leader," Curry said.