Over 200 child porn images of kids as young as 18 months found on Josh Duggar's devices; sister recounts 'nightmare'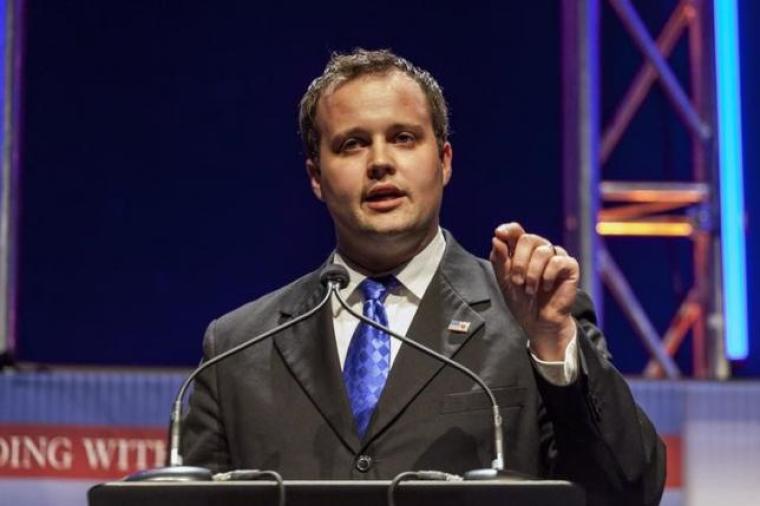 A federal agent reportedly alleged during a bail hearing Wednesday that former "19 Kids and Counting" star Josh Duggar had over 200 images of child porn on his devices of children "ranging from about 18 months of age to 12 years of age." He was released on bail Thursday. 
During the hours-long hearing, prosecutors alleged that a forensic examination of Duggar's devices, which consisted of an HP computer and a Macbook that was also backed-up on his iPhone 8, found images were flagged as child pornography.
According to People, the allegation was made by Homeland Security Investigations Special Agent Gerald Faulkner, who testified for the prosecution.
Homeland Security seized the devices in March 2020. Agent Faulkner provided a summary of the forensic analysis.
The files downloaded of child abuse were within the "top five of the worst of the worst" that Faulkner said he ever had to examine in his line of work.
The torrent files downloaded on Duggar's devices included "a series of child sexual abuse material involving minor children ranging from about 18 months of age to 12 years of age."
At the hearing, Duggar was granted bail by Magistrate Judge Christy Comstock, who ordered his release under strict conditions set forth by the court. The court banned Duggar's use of electronic devices and requires the 33-year-old son of ultra-conservative Christian parents Jim Bob and Michelle Duggar to wear an electronic monitoring device. 
The father of six, who has one on the way, was granted permission to speak to his children only under the supervision of his wife, Anna. Any violation of the conditions of release will result in Duggar's immediate arrest, Comstock warned.
"I am concerned about the safety of the community of which Mr. Duggar has been asked to be released," Comstock noted during the hearing, according to TODAY. 
The judge referenced the 2015 accusations that resulted in TLC canceling his family's show, "19 Kids and Counting," which alleged that Duggar molested four of his sisters and a babysitter. 
"It's not the average defendant who can operate in the black web and partition their computer and bypass sophisticated monitoring devices," Comstock said. "The evidence that the court has heard today is significant and frankly the victims of your crime — if you committed it — concern the court."
"You have admitted to past conduct — touching minor children — that concerns the court. I'm not telling anyone involved in this hearing, or you, something that you don't know," she added. "What concerns me about it the most is the age of your sisters — 11, 10, 9, 5 — that concerns the court quite a lot."
The judge further added that she is "greatly concerned with images and approximate ages of children in these images are very close to the ages of your children and your nephews and nieces."
"I keep coming back to this overriding concern that the court has about the children that you live and interact with on a daily basis and the crimes that you are charged with," Comstock maintained.
Duggar was placed on home confinement at the home of "close friends" of the family — Pastor Lacount Reber and his wife Maria Reber. The couple was appointed by the court as Duggar's third-party custodians while he is out on bail.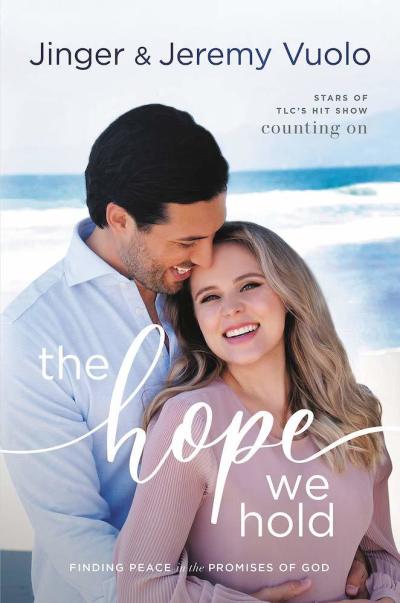 Duggar's sister Jinger Duggar Vuolo released a new book with her husband Jeremy just one day before her brother's hearing. 
In The Hope We Hold: Finding Peace in the Promises of God, Jinger divulges what took place in her family six years prior, when sealed police reports were leaked and revealed that Duggar molested five underage girls when he was a teen.
Jinger, now 27, said her life became a "bad dream" when the family scandal made national headlines.
While the book does not name her brother directly, Jinger wrote, "One of my siblings had made some sinful choices, but it had all been years ago."
"It had been awful, but we had dealt with it as a family," she wrote. 
In 2015, after the 2006 police report surfaced, Jim Bob and Michelle Duggar revealed to Fox News' Megyn Kelly that four of the girls in the report were their daughters, Duggar's younger sisters. 
Jessa and Jill Duggar came forward at the time as two of the victims, and later Jinger was listed on a lawsuit the family filed against the city of Springdale, Arkansas, over the leaked police documents.
In The Hope We Hold, Jinger walks readers through what took place in her family following the allegations, of which Duggar was not charged. 
"Earlier that day, Dad had gathered my siblings and me to tell us that the worst trial in our family history, a trial we had long since dealt with and made our peace with, was now public knowledge," she wrote. "Intimate details about our lives were splashed across a magazine page and all over the Internet for anyone and everyone to read. I felt shell-shocked, as if a bomb had exploded."
She described it as a "living in a nightmare that I wished with all my heart wasn't real."
Jinger revealed that they all "took the necessary steps to move toward healing, and offered up our forgiveness," adding, "Now that it was out in public, the old wound was open again, raw, painful."
The Duggar sister noted that she did not want the claims against her brother to be public because she was forced to discuss the issue with people outside of her inner circle. 
"People outside my close circle now knew details about my life that I had never chosen to share. Details that I had never wanted to share. And there would be fallout. That goes without saying when you lead a public life," She added. "I just didn't know how far it would go. What would happen to us? How in the world would we get through this?"
Last week, the story resurfaced when the Duggar brother was charged with possession of child pornography, to which he pleaded not guilty.
"We intend to defend this case aggressively and thoroughly," Duggar's lawyer said in a statement last week. "In this country, no one can stop prosecutors from charging a crime. But when you're accused, you can fight back in the courtroom—and that is exactly what Josh intends to do."