Over 200 Christians in War-Torn Syria Rescued by Belgium in Secret Operation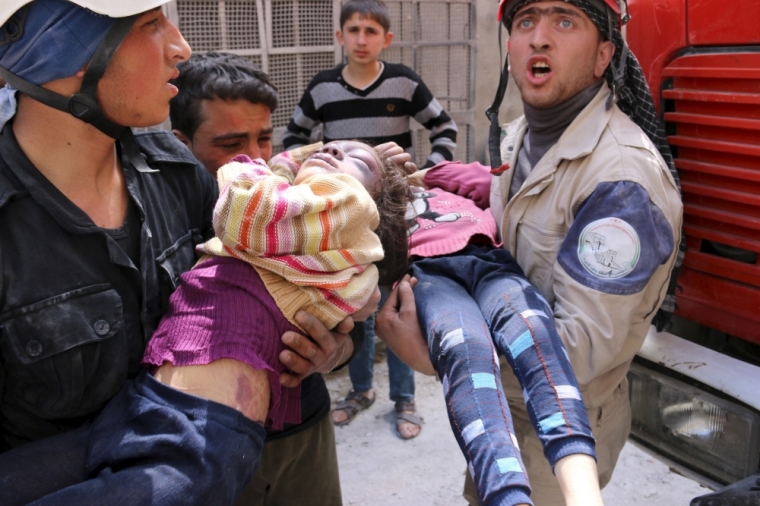 Close to 240 people, mostly Christians but also Yazidis, have been taken out of the war-torn Syrian city of Aleppo and transported to Belgium where they are expected to be granted asylum, a report has said.
BBC News reported on Wednesday that a Brussels government spokesman, who wasn't named, revealed that the operation took place over two months amid great secrecy.
The families were moved first moved by civil society groups from Aleppo to the Lebanese border, after which they met representatives from the Belgian embassy in Beirut.
The refugees faced human rights abuses back home in Aleppo, which like a number of other Syrian cities has been torn apart by four years of civil war involving Syrian government forces loyal to President Bashar al-Assad, various rebel groups seeking to take him out of power, and terror group ISIS.
AFP added that the Christians are going to receive training and help to find jobs in Belgium as they settle in.
"They will receive permanent protection status" allowing them to "rebuild a future in Belgium," said Theo Francken, secretary of state for asylum policy and migration.
"I can tell you that the last thing they want is to be dependent on social security," he added.
The Belgian government has reportedly welcomed in a total of 5,500 Syrian refugees since 2011, saying it grants asylum to 98 percent of all Syrians who request it.
Back in June, the Melkite Greek Catholic Archbishop of Aleppo warned that Christianity is slowly dying in the country. While the Christian population in Aleppo numbered around 160,000 in 2011, that number has drastically been decreased.
"In my country, Syria, Christians are caught in the middle of a civil war and they are enduring the rage of an extremist jihad. And it is unjust for the West to ignore the persecutions these Christian communities are experiencing," Jean-Clément Jeanbart said.
"What horrors must ISIS commit before the world will take greater action to stop the murderers?" he asked. "Syrian Christians are in grave danger; we may disappear soon."
There have been at least 320,000 deaths in Syria since March 2011 due to the civil war, according to the Syrian Observatory for Human Rights. Another 3 million people have fled to neighboring countries as refugees, and many more remain internally displaced.