Over 50K Raised for Matt and Melissa Graves After Alligator Drowns Son at Disney Resort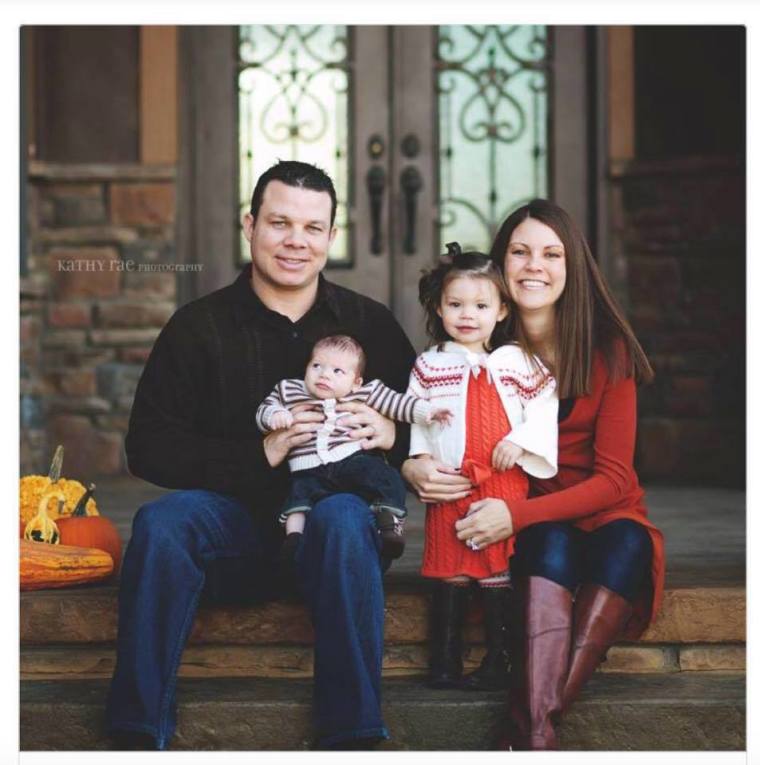 Heartbroken well-wishers gave more than $50,000 in donations to a fund for Matt and Melissa graves this week after news broke that it was their 2-year-old son, Lane Graves, who was attacked then drowned by an alligator at Disney's Grand Floridian Resort & Spa in Orlando, Florida, on Tuesday.
A GoFundMe campaign for the family set up by Kingdom Strollers, a Disney featured stroller provider that said the family had rented a stroller for Lane for their vacation, quickly exceeded an initial target of $10,000 just hours after it was launched.
On Friday morning when the campaign ended after just over a day of being active, it had raised some $50,240.
"Thank you to all who donated to this campaign. It was an overwhelming response to an unimaginable loss. Your kindness and generosity spoke volumes, your prayers moved mountains ... your stories brought comfort to weary hearts. As we close this campaign, I ask that you continue to pray for this family. That peace and joy return to their lives. That the memory of Lane brings only a smile to their face. God bless all who joined together to offer support to the Graves in their darkest hour," wrote Kingdom Strollers co-owner in a message to donors.
Jarrod Parde, who described himself as a close friend of the Graves family, also shared a message from the grieving couple.
"They've asked me to represent them here on this page. First off, thank you to every single one of you who have donated and have left amazing comments of love, kindness, and prayer during this horrific tragedy. As you can understand, Matt and Melissa are going through an extremely difficult time battling the loss of their precious son, Lane. They want to express nothing but love to all for the support they're receiving from complete strangers," he said.
"Also, because of the kind and generous hearts of Matthew Wilhite and his family, this donation page has and will change the future for Matt and Melissa. Mr. Wilhite and myself are in constant contact, as am I with the Graves family. Absolutely 100 percent of the money donated will be received as Matt and Melissa the designated beneficiaries. Please continue to pray for the Graves during this time. Thank you and love to you all," he added.
According to Omaha.com, the Graves family also asked that all donations be sent to the St. Patrick's Catholic Church in Elkhorn, Nebraska, where they were expected to hold a memorial service for Lane on Thursday night.
"We are getting calls from all over the country — people just wanting to know how they can help the family," Lisa Seidl with St. Patrick's Church told the publication.
In their first direct statement since the death of their son Thursday, Matt and Melissa said they were "devastated" and pleaded for privacy.
"Words cannot describe the shock and grief our family is experiencing over the loss of our son. We are devastated and ask for privacy during this extremely difficult time. To all of the local authorities and staff who worked tirelessly these past 24 hours, we express our deepest gratitude," they said in the statement cited by GoWaterTown, Thursday.
The couple from Nebraska were on their third day of vacation with their son Lane and 4-year-old daughter Ella at Disney's Grand Floridian Resort & Spa Tuesday night when a gator pulled Lane into the man-made Seven Seas Lagoon. The family had been enjoying the evening after watching an outdoor movie on the beach, Orange County Sheriff Jerry Demings said in a press conference Wednesday.
Two days after the incident Thursday, Disney announced it would close all its Florida resort beaches and post new signs warning of alligators.
"We are also conducting a swift and thorough review of all of our processes and protocols," Disney spokeswoman Jacquee Wahler told The Associated Press in a statement.