Pa. Pastor Offers Advice for Single Black Women With 'Call Tyrone'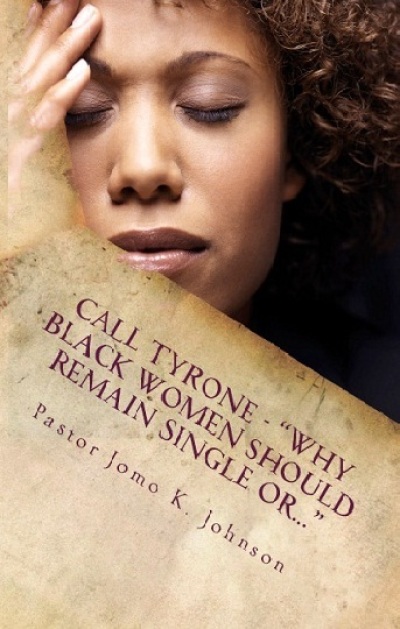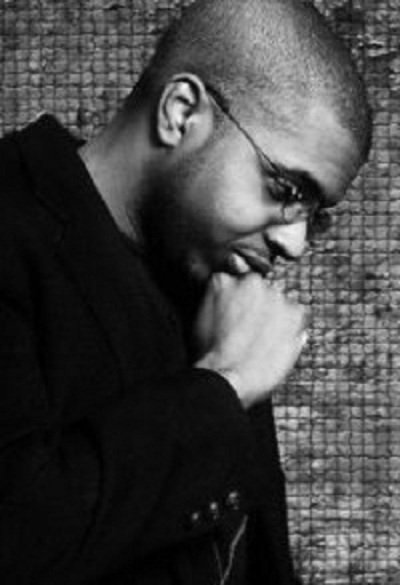 In his new book, Call Tyrone: Why Black Women Should Remain Single Or..., Pastor Jomo K. Johnson of North Philadelphia discusses alternatives to marriage for black Christian women faced with a shortage of men.
Johnson argues in Call Tyrone that many times African-American women have options they are unaware of or reluctant to embrace when it comes to relationships. The Presbyterian minister explained in a recent interview with The Christian Post.
CP: What made you want to write the book?
Johnson: It's a subject that I've been thinking about for a while. Just obviously as a black male growing up in a household of three black women, and now pastor of a black church, and also living in a very urban section of North Philadelphia where I see large numbers of unwed African-American females. As I began to meditate and muse, I started to think about why this was happening. It led me to do some research [and] some local study, and seeing some of the social dynamics, as well as the spiritual dynamics, as to why this is happening.
I know that African-American women make up such a large number of the African-American church, and they're not finding how to hold relationships, how to hold husbands. I feel like there's a real strong need for the subject to be spoken about, from a pastoral standpoint. People have talked about it from a social standpoint, but I think it's important […] to address it from a Christian pastoral standpoint.
CP: What would you say is the tone of the book?
Johnson: In all of my books I try to include a myriad of different angles, and it's really written in somewhat of an apologetic tone. With a book like this it's easy, as a pastor, to write in a self-righteous or condemning tone, but the way that I'm trying to write this book is to say, I myself am apart of the problem. In the past, I have contributed to these difficult factors for women. So it's like I'm writing in the first-person, in some ways.
I'm also giving a lot of social statistics. Fifty-five percent of African-American women are not married. Two out of three of every African-American marriages have ended in divorce. If every eligible African-American woman right now got married, there would still be a four percent gap of women who couldn't be married because there's not enough black men.
I do also give biblical exhortation. With this book, I'm not making it "Bible heavy." But I am, at certain points, going to insert biblical truths, especially in the area of the singleness; what the Bible says about singleness and how that can be a gift of God.
CP: What are some of the alternatives for African-American women if they choose not to marry?
Johnson: First and foremost, have a desire to inform and educate all women that they are precious and priceless in the sight of God. Because of that, a woman shouldn't lower herself in any way. In the book what I seek to do is exalt and extol the value of singleness; how it can be a gift of God [and] how it is a blessed gift. The Lord Jesus was single, and he was able to embrace his singleness and use it for the purpose of ministry. I also point to women in history who have given their lives in singleness and really thought to serve others. Singleness is something that the Bible really condones and promotes.
Secondly, one of the other alternatives, and this is something African-American women are hesitant to do, is to consider dating outside of their race. Not only outside of their race, but also outside of their country. There's somewhat of a stigma for African-American women if they date or marry a white man, or even a Hispanic man. It's kind've [sic] a brand that you're abandoning the black race, but I want to encourage women that there are good, godly men who are not necessarily African-American. I want to point to biblical examples; people don't realize that there are a lot of examples, in the Bible, of interracial marriage.
I'm also going to talk about missionary relationships. This is something that I haven't seen talked about in any writing before. The term "missionary dating" has a stigma of one dating a non-Christian in the hopes of bringing them to Christ, and then turning out to not be a strong Christian. Missionary dating is really about taking part in Christian missionary work, whether it be overseas or whatnot. As you develop relationships within that missionary work, that can sometimes be the seed of a blooming relationship. Ministry can be the basis for finding that right person."
CP: Is the title of the book a reference to the song "Call Tyrone" by R&B artist Erykah Badu?
Johnson: Yes, it is. I think that song has really drawn out a lot of issues that need to be brought out. So when I was thinking of a title I was playing with a couple things in my head, thinking about what might catch, and that immediately came to my mind. In that song she addresses some of the issues, some of the difficulties that the character in the song has found in relationships. So I thought that'd be a good catch point, that women would recognize the premise of that song. The song is the catchphrase for the title of the book.
Although his book is mainly addressed to women, Pastor Johnson says he hopes "this book also serves as a wake-up call to African-American men who aren't taking care of their own lives, who aren't seeking to be faithful or responsible to African-American women in their community."
Johnson, pastor of Philly Open Air Church, has previously written and published the book Deadest Rapper Alive: The Rise of Lil' Wayne and the Fall of Urban Youth.
Call Tyrone: Why Black Women Should Remain Single Or... will be released by Philly Open Press June 1.