Pakistan Indicts 16 Christians for Killing Two Church-Bombing Suspects; 90 Injured Churchgoers in Critical Condition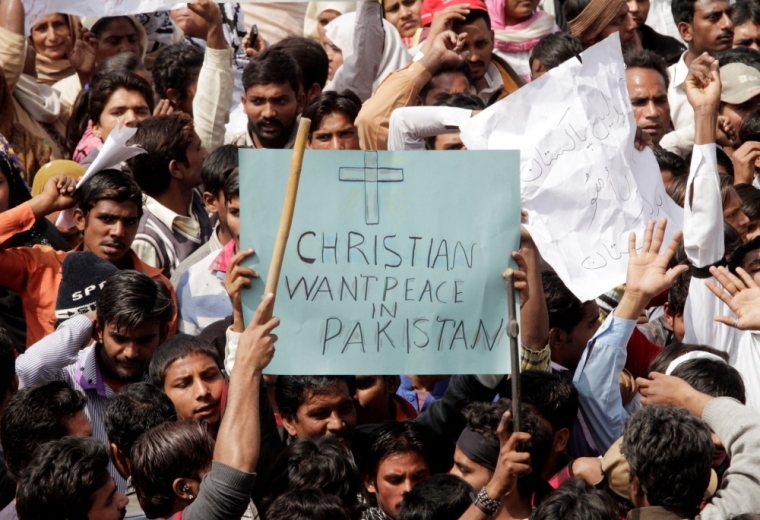 The Anti Terrorism Court in Lahore, Pakistan, has indicted 16 Christians who it says were responsible for the killing and burning of two terror suspects believed to have been involved in the March 15 suicide-bombing of two churches in Youhanabad, which killed 17 people. Non-profit groups have meanwhile highlighted that women and children are among the 90 or so critically injured churchgoers that need urgent help.
Fides News Agency reported that while 16 Christians have been accused of murdering the two Muslim suspects, another 12 have also been indicted for damage to state property in the riots following the attack on the churches.
These numbers are down from the 100 or so people who were detained last week following the riots.
Thousands of Christians took to the streets of Lahore demanding better treatment from the government, accusing officials of not doing enough to protect them.
Some are said to have taken justice into their own hands by beating and burning to death two men who were being held by police in connection with the bombings, which hit the Christ Church and Catholic Church of Youhanabad Christian Colony.
Non-governmental organizations "Voice of Christians International" and "Bright Future Society," meanwhile, shared an appeal for the 90 or so people heavily injured in the bomb blasts: "We urgently need to ensure health care, material and psychological assistance to the injured people after the attacks on the churches in Youhanabad."
"There are also women and children among the victims of this brutal episode," added Samuel Payara, director of VOCI. "We urgently need to provide material and psychological assistance, as well as food for 25 people. The victims are in very critical condition. Their families also need food."
The Pakistan Christian Post added that many of the Christians who were affected by the bombing are afraid to return to their homes, because of fears that police will continue to arrest Christians on mere suspicion for involvement in the attack of the two church-bombing suspects.
Another Christian charity, the Centre for Legal Aid, Assistance and Settlement, has submitted a writ petition to the Lahore High Court against the police and chief minister of Punjab, Shahbaz Sharif. The group is seeking to apply for bail for the Christians so that they can be freed.
"Since CLAAS submitted the petition, the police has freed dozens of Christians who were mistreated and even tortured," the report added. "They are in such a state of paranoia that until now they have not been in a position to record their statements regarding the abuse they suffered at the hands of the police."