Pakistani Christian Man Kidnapped by Brick Kiln Owner Demanding Ransom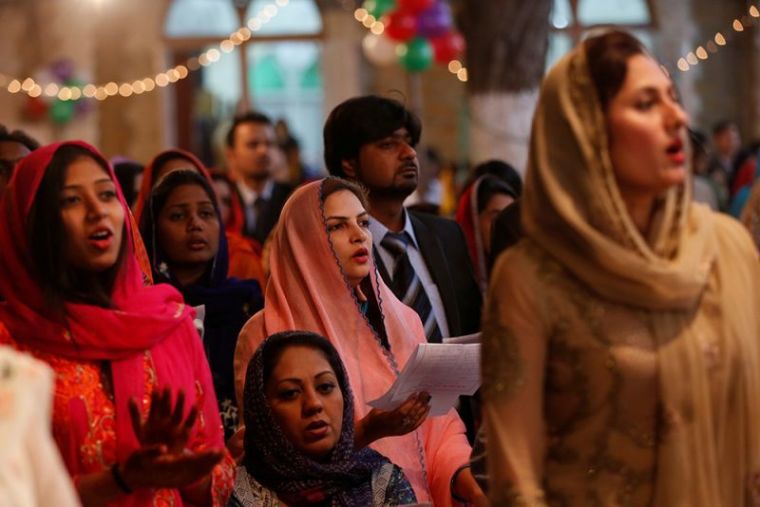 A Christian man in Pakistan, who borrowed money from the owner of a brick kiln and in return agreed to work as a bonded laborer for one year, has been kidnapped and tortured by the owner despite having fulfilled his contract. The owner is now demanding ransom for his release, as police refuse to take action.
The 35-year-old Christian man, Salim Masih, and his wife worked as laborers for Sheikh Mustafa, the owner of the brick kiln in Kasur district the province of Punjab, for one year. Masih and his wife then quietly left the brick kiln, fearing the employer wouldn't set him free even after the completion of the verbal contract.
The couple, who had borrowed Rs.10,000 (roughly $100) from Mustafa, had to work for 12 hours a day and seven days of the week for one year. After the duration of the contract, they started working in another brick kiln. However, on April 21, Mustafa sent two henchmen to kidnap Masih, who was beaten up and tortured in front of his family before being taken. He has been in captivity since then.
The Christian couple have three children, and Mustafa has demanded Rs.40,000 (approximately $400) to release Masih, according to the British Pakistani Christians Association, which works to provide assistance and humanitarian needs to persecuted Christian families in Pakistan.
Masih's wife sought to file a complaint at Khudiya Police Station but officers refused to register her complaint.
"I have cried and prayed every day since Salim was taken from me," the wife was quoted as saying. "I have no idea if he is still alive and my children ask me time after time. My children and I had to watch Salim being beaten and we are still traumatized. The pain will not go away till Salim is returned to us. We paid off Sheikh Mustafa's debt through hard work over a year. We waited till our loan had been completed before leaving as we did not want any anger. We only wanted a better future but the cruel man has destroyed our hope."
BPCA Chairman Wilson Chowdhry said, "A man's life is in danger and Pakistani police authorities choose to do nothing about it — this story sounds so similar. It is simply atrocious that statutory agencies can be bribed so easily or simply collude with perpetrators of violence to Christians due to ingrained prejudice."
Last month, a 14-year-old Pakistani Christian girl in the town of Gaggo Mandi in the Punjab province was kidnapped at gunpoint and her family was reportedly told that they will never see their daughter and sister again. The gunmen also took jewelry and other valuables from the Christian family's home.
As a 2014 report from the NGO Movement of Solidarity and Peace states that anywhere between 100 to 700 Christians girls are abducted, raped and forced into Islamic marriages every year, the girl's mother said that she fears that she will be like "many other mothers who never see their daughter again."
"The regular failure by police to react to such cases has created an impunity which leads to bold acts of violence towards Christians and other minorities," Chowdhry said in a statement at the time.