Parents Face Lawsuit for Sending Daughter to Christian Camp After She Took Girl to Prom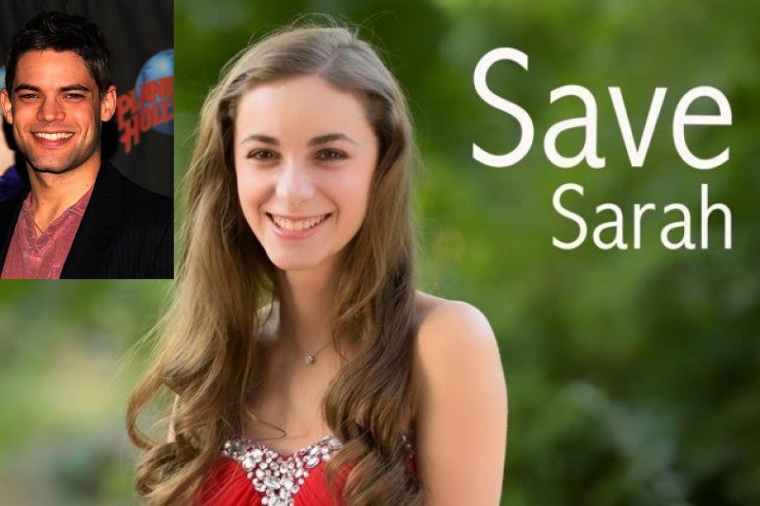 A Bible-believing couple in Texas who sent their 17-year-old daughter to a Christian camp for therapy after she took a girl to her high school prom are now the targets of a massive campaign backed by her cousin, "Supergirl" actor Jeremy Jordan, seeking to overrule their decision.
According to local news station KENS 5, the girl identified only as Sarah, is also being supported by an aunt who hired Austin-based attorney Christine Andresen of the CHA Law Group, which is known for litigating LGBT cases.
Andresen told the San Antonio Express-News that she could not comment on an ongoing case which is set for a hearing in July, but said details of the situation highlighted in a viral GoFundMe campaign are "truthful."
"I can't comment on pending litigation, other than to authenticate that to the best of my knowledge, the background information on the GoFundMe shared by Sarah's cousin is truthful," Andresen said.
Jordan is promoting the GoFundMe campaign seeking to raise $100,000 to back the lawsuit against his cousin's Christian parents and as of Thursday, more than half that goal had been met.
"To all my amazing, caring fans!! Please take a moment to help us save my dear sweet gay cousin Sarah. She needs our help, and is trapped against her will at a terrible facility in Texas," Jordan said in a post on Facebook on June 4.
In his most recent comment on the campaign on Facebook, Jordan noted: "My cousin Sarah, like any other teenager, loves a shameless selfie. ... Its just sometimes hers includes another girl. ... You can't see it, but the caption of the photo on the left reads "Merry Christmas from two kids in love." It BREAKS MY HEART this sweet young girl who's only 'issue' is loving another girl has been sent to a facility for 'troubled teens.' News flash, folks, there's nothing wrong with her."
Julie Moody, a spokeswoman for the Texas Department of Family and Protective Services, told the New York Daily News that she could not discuss whether the agency is investigating the situation but said Sarah is at a state-licensed residential facility called Heartlight Ministries.
Heartlight Ministries, which began in 1988 as a dream of Mark and Jan Gregston's to develop a place of hope for parents who were struggling with their teens, say on their website that they exist to do two things.
"First, we provide a safe haven of hope for 56 struggling teens at our residential counseling center located in Longview, Texas. Our atmosphere of relationships creates an arena of change for teens and parents lost in a broken world," the website explains.
"And second, we offer help and direction for parents of all teens through our Parenting Today's Teens radio program, our books, parenting resources, and seminars and conferences ... all dedicated to offering effective and practical ways for parents to counter the influence today's culture is having on their child," it adds.
Patrick Von Dohlen, president of the San Antonio Family Association, told KENS5 that what the parents did was for Sarah's good and protection.
"It's for their own protection and good," said Von Dohlen. "In this case, it's natural for her to like boys. It's not natural for her to like girls."
The San Antonio Family Association is a nonprofit group that advocates family values in the community. He said the aunt who filed the lawsuit is violating the parents' rights because since Sarah's not yet 18, state law allows her parents to send her to the facility.
"It's going to cost them money that actually harms the young woman from getting the care and treatment she needs," Von Dohlen said.