Parents Sticking With Biblical Baby Names in 2014; Half of Americans Say 'Messiah' or 'Christ' Is OK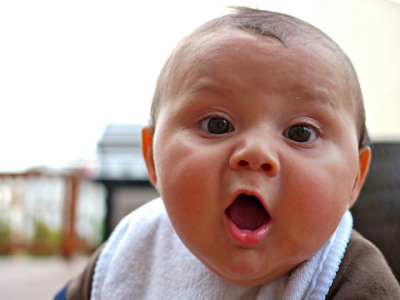 In 2014, parents will likely be sticking with the Bible for inspiration in finding suitable names for their babies and one social baby naming website, using data from 3,500 parents and 25,000 votes from their families and friends, is predicting that biblical names will be a hit in this year. Meanwhile, a separate survey reveals that many Americans agree that "Messiah" and "Christ" are acceptable baby names.
"After a few years of innovations and experimenting, parents are restoring old customs to regain the essence of religious values," Belly Ballot (BabyNames.net) notes in a press release.
While noting that biblical names like Jacob, Michael, or Noah have consistently been popular picks, the website predicts that parents in 2014 will gravitate toward names like Caleb, Levi, Luke, Isaiah, Naomi, Shiloh, or Judith.
In a survey of its own published on Friday, Christian nonprofit LifeWay Research found that more than half of Americans (53 percent) "strongly agree" that parents should be allowed to name their babies "Messiah" or "Christ." Twenty-one percent of those polled "somewhat agreed" with that statement.
Overall, 74 percent of Americans believe parents should be able to choose religious names for their children, while 75 percent said a judge should not have the authority to change a baby's name for religious reasons.
The LifeWay Research poll, which surveyed 1,001 adults, links to a 2013 news report about Tennessee parents who were ordered by a child support magistrate to do away with their baby's chosen name of Messiah, although they were in court in dispute over the eight-month-old boy's last name. Judge Lu Ann Ballew ordered Jaleesa Martin and Jawaan McCullough to rename their son Martin, to avoid conflict with Christian beliefs regarding Jesus as the messiah and possible teasing of the child. Ballew's order was eventually overturned.
"This is a case where a parent's rights, child advocacy, and a judge's religious convictions meet," said Scott McConnell, vice president of LifeWay Research. "Despite the fact that the majority of Americans consider themselves Christians and that the judge voiced an orthodox Christian position of there being only one person who earned the title Messiah, three out of four Americans put a parent's right to name their child above considerations about religious offense or the beliefs of their own religion."
According to the Social Security Administration, there were 387 babies born in 2012 named Messiah, the lowest number of such births since 2005 when there were 905 registered babies named Messiah.