'Party of 7': Chip and Joanna Gaines Expecting 5th Child
'Party of 7': Chip and Joanna Gaines Expecting 5th Child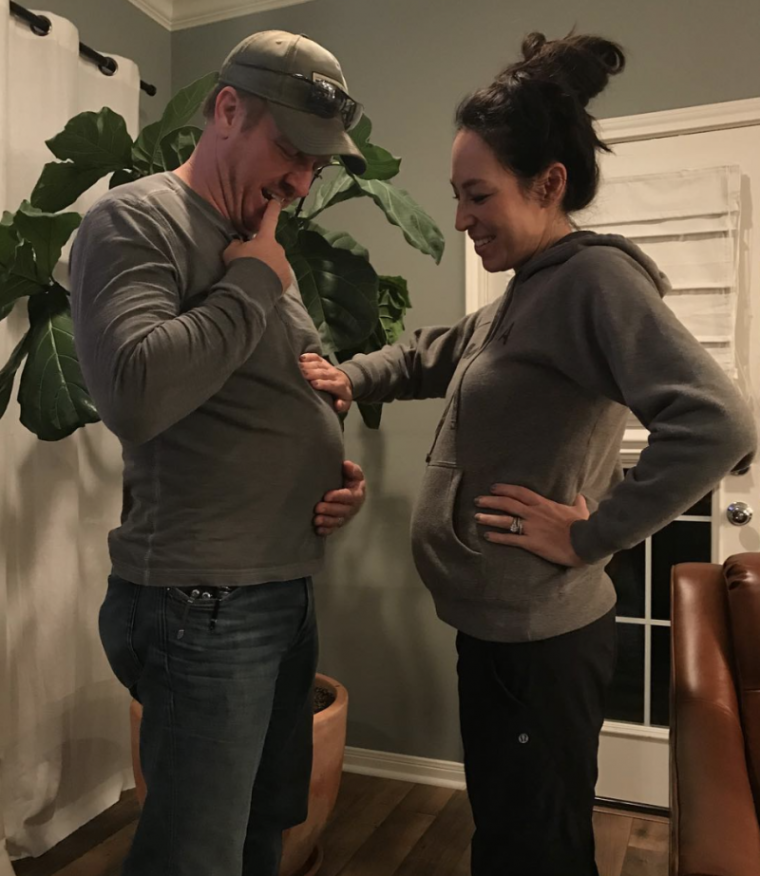 "Fixer Upper" stars Chip and Joanna Gaines may be stepping away from their hit home renovation show but they are now taking on a new project. The couple announced they are expecting baby No. 5.
Just after Tuesday's episode on HGTV, Chip revealed through a funny photo posted on social media that they're expecting baby No. 5.
The proud father posted a photo on Instagram of the couple, wearing a similar gray tee and hoodie, comparing their "baby" bumps.
"Party of 7," he wrote. "If you're still confused ... WE ARE PREGNANT."
Joanna later posted a video on Instagram of her sonogram with the caption, "Chip swears he can already tell it's a boy. Look at the little heartbeat!!"
The couple are already parents to Drake, Ella Rose, Duke and Emmie Kay.
Chip and Joanna Gaines shocked the world in September 2017 by announcing that they were canceling "Fixer Upper" after five very successful seasons.
The crafty man said on "TODAY" that they wanted to take a "step back and take a break" to focus on their family.
"For us, the most important thing in the world is Jo and I's relationship, followed by the well-being of these four kids and we didn't want to push and red line it so far that one day we woke up and realized, we're at the point of no return," Chip explained. "So we wanted to take a step back and focus on the thing that is the most important thing in the world, which is Jo and our relationship."
"We are as healthy as we've ever been but I just didn't want to keep continue pushing this envelope to the fullest extent. We are very thankful that we had the opportunity to step back and take a break."