Pastor allegedly drugged, raped married parishioner he promised 'spiritual revival'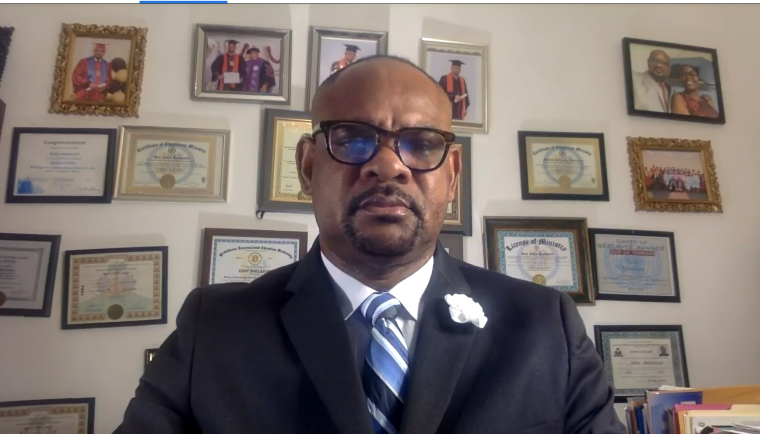 A Florida pastor who allegedly drugged and raped a married parishioner after promising her a "spiritual revival" in his home was recently arrested on two counts of sexual battery and the Osceola County Sheriff's Office believes there might be more victims.
Eddy Noelsaint, the senior pastor of the Evangelical Church of Restoration in Orlando, reportedly confessed to taking advantage of his parishioner twice, according to a press release from the Osceola County Sheriff's Office and Fox 35.
During the first rape that occurred on July 15, 2022, the parishioner was at Noelsaint's house in Kissimmee to undergo a "spiritual revival" which is common in practice in her home country of Haiti. An affidavit cited by Fox 35 said Noelsaint's wife had previously been assigned as the woman's spiritual grandmother during her baptism at Noelsaint's church.
At around 7 p.m. that day, however, Noelsaint's wife left the home for work. The pastor instructed the woman to take a shower after that and while she was in the shower he walked into the bathroom and asked for sex which she declined.
He later made her green tea and the parishioner reported feeling ill after she drank it. When she complained further about not feeling well, the pastor gave her pills twice which gave her a headache and made her feel sleepy. When her heart started racing she asked her pastor to call 911.
Instead of getting her emergency help, Noelsaint allegedly took the woman to another room in his home and "sexually battered her," police said. He also allegedly took the woman's wedding ring and threw it away after claiming that it contained bad spirits.
The woman alleges that she was raped by the pastor a second time in November 2022 when she went to his house thinking she would be meeting with his wife to search for apartments, according to Fox 35.
"Months later, the pastor persuaded the church member to meet with him and a friend to look for apartments. When she arrived, no one was there except for Pastor Noelsaint. He then violently attacked and sexually battered her," the Osceola County Sheriff's Office said in their report. "The Sheriff's Office asks if anyone else has had similar encounters with Pastor Eddy Noelsaint to contact our office immediately."
According to the Evangelical Church of Restoration, INC's website, the church encourages "the vibrant worship of God." "We empower people to focus their lives on Jesus Christ and commit them to the service of Christ."
"Our mission is to equip the believers of the EVANGELICAL CHURCH OF RESTORATION, Inc. with the necessary knowledge of the word of God, so they can develop an intimate personal relationship with Jesus Christ to strengthen their faith, serve the local church, and the surrounding communities," the church explains. "We strive to teach the Gospel in the same way that Jesus Christ taught it to his disciples and in doing so everyone who has listened will have had the opportunity to accept Jesus Christ as their personal Lord and Savior."