Pastor Apologizes for Church Telling Breastfeeding Mother to Cover Up to Prevent 'Lustfulness'
Pastor Apologizes for Church Telling Breastfeeding Mother to Cover Up to Prevent 'Lustfulness'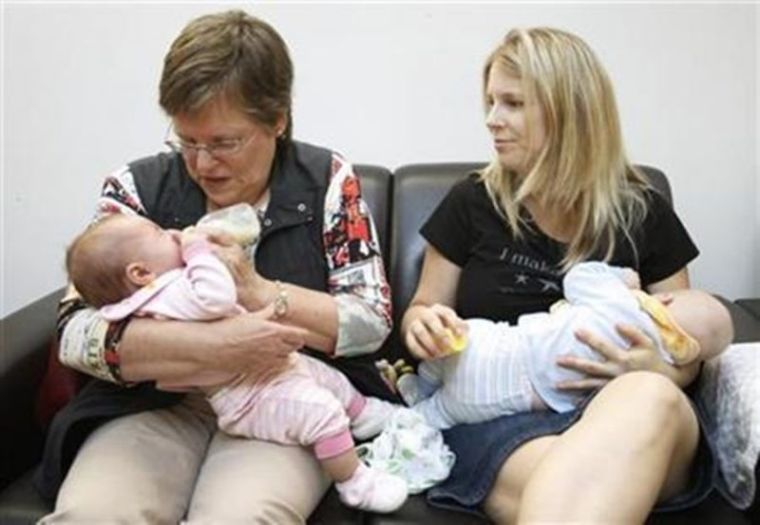 A Michigan church pastor has apologized to a mother who was told to cover up for breastfeeding her child in order to prevent "lustfulness" in men.
Ben Walls Sr., lead pastor of the Naz Church in Brighton, told Livingston Daily last week that he has now apologized to 29-year-old Amy Marhant, the mother who was told to cover up by a church leader in mid-June.
"Of all the places, it is most hurtful when it comes from your own church, that you are going to cause guys to lust after you," Marchant said about her experience.
"I was told it was immodest, that it was not shaming, that (breastfeeding) can cause men to lust and stumble," she added. "They said as long as they provided places for women to nurse, they didn't have to allow them to nurse anywhere."
The pastor argued that the church has three different spaces set aside for "those who want a private space, including a lounge outside the restroom and two other rooms in a children's area.
"That is what we want to say — we have nothing against breastfeeding and we are in favor," the pastor stated.
"It's very hard because we understand that she was very hurt and we apologize to her. We're very sorry for the embarrassment and hurt caused when she was asked to cover or use one of those rooms. We apologize for her hurt and embarrassment; that wasn't the intention."
Marchant explained that she was waiting to pick up her four-year-old twins when she sat down on a bench and decided to nurse her 1-year-old daughter, who was getting fussy.
While nothing happened at the church itself, she later received a private Facebook message from a woman who was a church leader, but wasn't named.
"She said that 'nursing fully exposed,' the term she used, was making people uncomfortable," the mother said.
"She told me to cover up, use an empty classroom, or go down to the main worship area, to part of the bathroom, but which has a nursing area attached to it. It wasn't presented as an option. She told me to do one of those three things from now on."
Marchant said that the church's response left her shocked, and pointed to the Breastfeeding Anti-Discrimination Act, signed into law by Gov. Rick Snyder in 2014. The law in question gives protection to women in the state when it comes to nursing their children.
"Even if I wanted to go somewhere private, that's not reasonable when I have to watch my 4-year-old twins, and legally speaking, it's not something she is allowed to ask," she added.
The mother says she will not be returning to the church, despite the pastor's apology.
Last August, a similar controversy hit Pastor Steven Furtick's Elevation Church in North Carolina, after a mother complained she was asked by a church volunteer to leave a service for breastfeeding.
The mother, who shared her frustration with Elevation online, was backed by many on social media, who even organized a "nurse in" protest at the Ballantyne campus.
Elevation Church released a statement arguing that "a volunteer had a conversation and felt both parties arrived at the same conclusion to exit mutually. We are sorry that this in any way offended anyone. We welcome everyone and anyone to attend Elevation church."
"We have several designated areas for nursing moms at Ballantyne specifically — one private to allow pumping and it's close to the auditorium for convenience and the other in the actual baby area with a TV to allow mothers to still be part of the worship experience," the church added back then.