Pastor Arrested for Allegedly Purchasing Crack Cocaine, Says 'the Devil Is a Liar'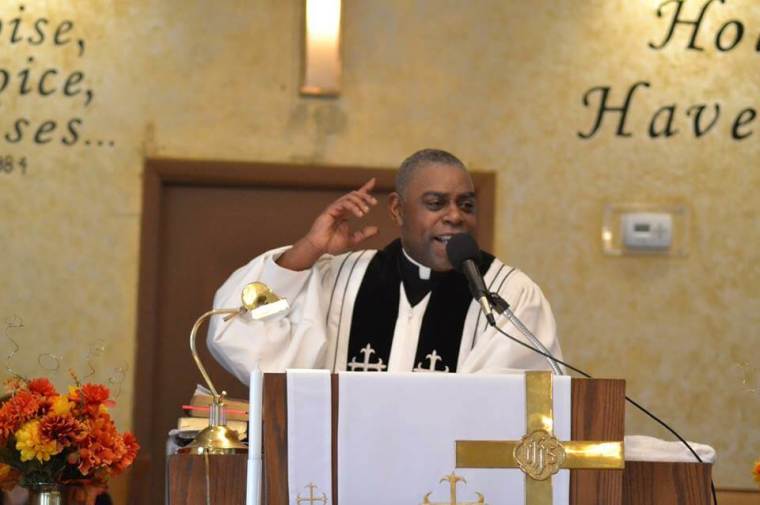 A Connecticut pastor and Howard University graduate who counts performing at the inauguration of former President Bill Clinton among his achievements, was arrested last Wednesday for purchasing crack cocaine but he contends that with God as his witness "the devil is a liar."
The Rev. Kenneth DuBose, 45, of St. James Missionary Baptist Church, was arrested with a small bag containing 27 grams of crack cocaine in the front of his car along with two Bibles that were found in his trunk, Bridgeport Police told The Hour.
Police say they saw DuBose buying drugs from a man who was the target of a sting operation by the Bridgeport Police Department's Tactical Narcotics Team. DuBose allegedly told police that he was just counseling the alleged drug dealer even though he tried to flee the scene.
The Christian Post reached out to DuBose and his church on Monday but calls were not returned at the time this story was published.
A statement posted to his Facebook page in the wee hours of last Thursday morning appeared to address the allegations.
"The devil is a liar. God will and can turn every set up into a victory. You have to know this before the storm so when it does come you can trust the outcome. I know that my witness is in Heaven and He got my back. No doubt. Bishop," DuBose wrote.
In another post on Friday DuBose declared: "Be still!! God will fight the battle. Who's report shall you believe? We shall believe the report of the Lord!! Pray on. Faith up!!"
In a telephone interview with CP on Sunday, Lt. John Cummings of the Narcotics and Vice Division of the Bridgeport Police Department, said he stands by the police account of DuDose's arrest, declaring the pastor is the liar and not the devil.
"It's unfortunate but he's absolutely lying. We definitely stand by the report. He was in the middle of purchasing crack cocaine which he did. He did purchase crack cocaine," Cummings said.
"And the dealer fled on us. He took off running right in front of us and he (DuBose) was attempting to leave the area, too, after purchasing the crack cocaine. So yes, he's a liar. I stand by the report and our actions. We observed him purchase crack cocaine and he was arrested," Cummings said.
DuBose, who studied music education at Howard University, according to his Facebook page, has spent 30 years in ministry, including a term as president of the Interdenominational Ministers Fellowship of Norwalk.
He is also known for his pastoral work and community organizing, and has led peaceful community marches on social justice issues.
He was released from jail last Thursday on a $5,000 bond. It is unclear if he preached on Sunday.
Information from his church's website says the bishop has been married to his wife, Heather, for 22 years. They have two adult children, Kenneth and Kenya.