Pastor Carl Lentz Warns Against Reading Books Promoting 'Dysfunctional' Ideas About Sex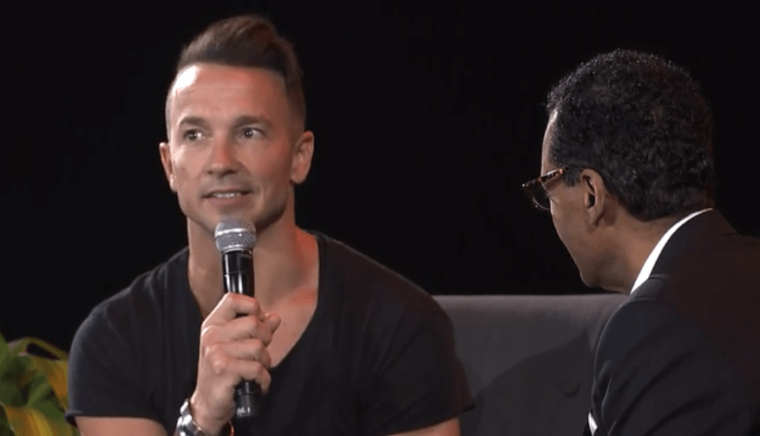 Pastor Carl Lentz of Hillsong NYC is urging people not to waste time reading books about sex and relationships that create "dysfunction" in their lives.
"My goal is to read a book a week as it's good for the soul! And I will do my best to get the word out about books that I feel can impact lives. @levilusko is a true friend to me, but even if I didn't know him, I would try to get this #swiperightbook in the hands of many," Lentz wrote earlier this week on social media, promoting Levi Lusko, pastor of Fresh Life Church, and his Swipe Right book that focuses on Godly relationships.
"Most books on relationships are discursive at best. At worse? They promote thinking that creates more dysfunction," Lentz asserted.
"Sex should not be something that destroys your life and relationships should not be creating MORE baggage in our lives! SEX IS GOOD. In its divine place. PEOPLE ARE GOOD. In their divine place. This book is GREAT," he added.
Lushko, who also wrote the best-selling book Through the Eyes of a Lion, recently released Swipe Right, which looks at the "forces of love, sex, and romance."
"God's dreams for your life are not intended to kill your joy but to enhance it," an overview for Swipe Right states.
"Whether you're fed up with dating and hooking up as usual, tired of being single, numb because of porn and casual sex, or curious about how to improve your marriage, this book is for you."
Although Lentz did not clarify which books he finds harmful, several Christian entertainers and figures have spoken out against the recently released erotic drama "Fifty Shades Darker," which is based on the Fifty Shades book series.
Joel and Luke Smallbone of for KING & COUNTRY told The Christian Post in February that sex and romantic relationships are "an emotionally powerful component to the human condition," and said that unlike what erotic films and books portray, true love and commitment center around sacrifice.
"[We're] in a time, era and a culture that really focuses on the most unstable variation of love, which is this emotionally charged, extravagant, initial spark of love," Joel Smallbone told CP.
"We have to counter that with the calmer, truer, deeper love which is the truest. It's a decision and a sacrifice."
Lentz, who posted on Instagram and Facebook a photo of himself holding Swipe Right alongside his daughters, has spoken out on a number of controversial topics in society, including the "all lives matter" verses "black lives matter" debate.
The megachurch pastor said back in September 2016 that his church is backing the latter movement, explaining that "right now, black lives apparently are worth less on our streets."
"At this church, we are not saying 'all lives matter' right now because this is a logical assumption that most reasonable people agree with. All lives are not at risk right now. We are saying black lives matter," he argued at the time.