Pastor Craig Groeschel: Beware of How 'Bad Advice' Can Pull You Away From God
Pastor Craig Groeschel: Beware of How 'Bad Advice' Can Pull You Away From God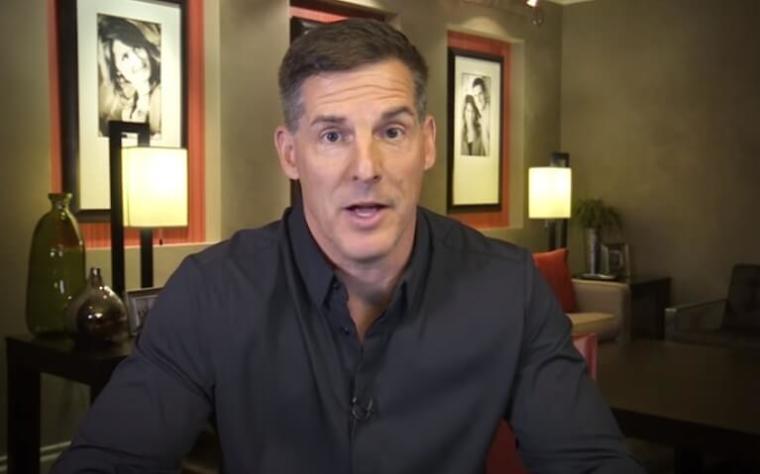 Christians need to be aware of the danger of bad advice and how it can lead us away from God, Pastor Craig Groeschel says.
Groeschel, who oversees the multi-site Life.Church based in Oklahoma City, Oklahoma, focused his most recent message on the influence that "bad advice" can have on our walk with Jesus.
The megachurch pastor begins his sermon by explaining that all of our bad habits, including the way we behave, as well as our decaying relationship with God can almost always be traced back to receiving bad advice at some point.
"When we look at the way we behave, it's almost as if we're following bad advice," Groeschel says.
To determine if you've been susceptible to bad advice along your walk with Jesus, Groeschel asks "how many of you at one point in your life were actually closer to God than you are today?"
Answering this question may show you that at some point in your journey, you've followed the wrong advice and have moved farther away from God.
"God isn't the one who moved […] you moved away from God," the megachurch pastor says.
Groeschel goes on to point to the parable in Matthew 13:19, which reads: "When anyone hears the message about the kingdom and does not understand it, the evil one comes and snatches away what was sown in their heart. This is the seed sown along the path."
This verse shows the danger of straying from God's word and the potential for evil to enter one's life when they follow bad advice.
"There are many that don't even recognize how far we've drifted from the grace, the presence, and the goodness of God," Groeschel says.
These verses contrast to Matthew 13:23, which reads: "But the seed falling on good soil refers to someone who hears the word and understands it. This is the one who produces a crop, yielding a hundred, sixty or thirty times what was sown."
These verses show that if you maintain a straight path and avoid bad advice, you have the opportunity to create a closer relationship with God.
He then goes on to list several examples of bad advice that will surely pull you farther away in your relationship with God, including neglecting your time with Him, refusing to worship, hanging around with ungodly people, giving into temptation, loving this world more than God, and faking that you're still close to Jesus when you're not.
By following these types of bad advice, a Christian will surely experience "spiritual death where you've got no joy, no passion, no life, no faith," Groeschel says.
The megachurch pastor concludes his message by referencing Revelation 2:4-5, which reads: "Yet I hold this against you: You have forsaken the love you had at first. Consider how far you have fallen! Repent and do the things you did at first. If you do not repent, I will come to you and remove your lampstand from its place."
If we've followed bad advice, we must remember to "repent and do the things you did at first." It is only then can we get back on the right path and strengthen our relationship with God, Groeschel concludes.