Pastor Stands by Decision to Criticize President Trump in Front of Vice President Pence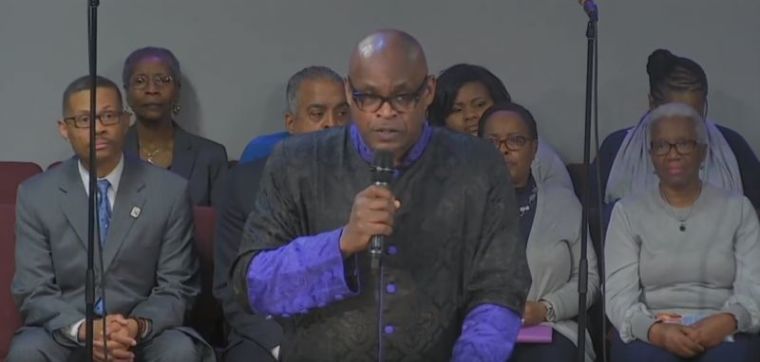 A pastor from the Washington, D.C. area is defending his decision to criticize President Donald Trump over alleged disparaging remarks about African and Haitian immigrants in a service attended by Vice President Mike Pence.
The Reverend Maurice Watson, senior pastor of Metropolitan Baptist Church in Largo, Maryland, stands by his recent remarks denouncing President Trump's reported comments describing nations in Africa and the Caribbean as "s***hole countries."
In an interview with CNN on Monday, Watson explained that he would have made his comments regardless of whether Vice President Pence was in attendance.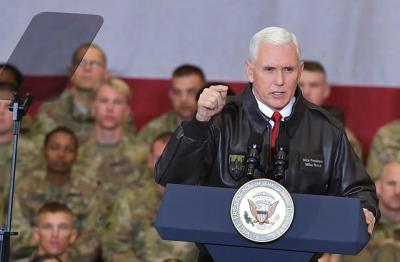 "I have to speak up for my people, and the vice president just happened to be there," explained Watson on the program "CNN Tonight with Don Lemon."
"When I heard these kinds of visceral adjectives and what have you that were used to describe nations in Africa and other statements about Haiti, I felt that, in good conscience, as a pastor, that I needed to speak up on behalf of the people."
Pence and his wife attended a service at Metropolitan Baptist Church on Sunday in which Watson spoke out against the widely circulated comments, saying he felt "led by God" to address it.
"I stand today as your pastor to vehemently denounce and reject any such characterizations of the nations of Africa and of our brothers and sisters in Haiti," said Watson.
"Whoever made such a statement, whoever used such a visceral, disrespectful, dehumanizing adjective to characterize the nations of Africa .... whoever said it, is wrong. And they ought to be held accountable."
A video of Watson's remarks was posted on Metropolitan Baptist's Facebook page on Sunday, garnering as of Wednesday morning over 200,000 views and more than 2,000 shares.
Trump recently garnered national headlines for his alleged comments during a meeting on the future of DACA calling certain developing nations "s***hole countries." For his part, Trump denies that he made the profane comment.
"The language used by me at the DACA meeting was tough, but this was not the language used. What was really tough was the outlandish proposal made - a big setback for DACA," stated Trump in a tweet that has gotten more than 24,000 retweets and over 102,000 likes.
This is not the first time that Pence was in attendance for a public gathering that involved criticism of the president.
At a performance of the hit musical Hamilton held soon after the 2016 election, cast member Brandon Dixon went on stage and read a statement objecting to President-elect Donald Trump and his administration.
Dixon's statement thanked Pence for attending the performance and asked him to hear the objections they have with the policies they think the Trump administration will implement.
For his part, Pence told Chris Wallace of "Fox News Sunday" that he was not offended by Dixon's stated concerns, adding that this "is what freedom sounds like."
"I know this is a very anxious time for some people," said Pence to Wallace in the 2016 interview. "I just want to reassure every American that in the days ahead I am very confident that they are going to see President-elect Trump be a president for all of the people and we embrace that principle."