Pastor Donnie McClurkin's Radio Program Makes History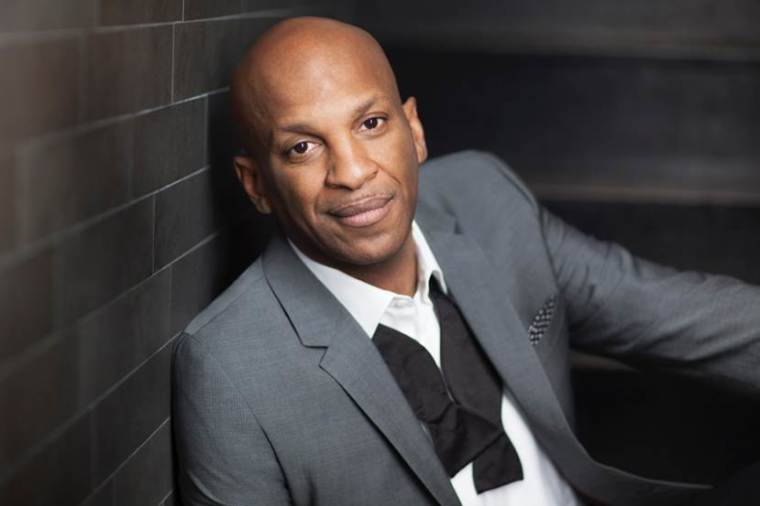 Pastor Donnie McClurkin has had an illustrious career outside of the pulpit where he's made his mark in music and television, but now the gospel music singer is cementing his career in the world of radio by accomplishing a historic feat.
McClurkin, the 54-year-old pastor of Perfecting Faith Church in Freeport, New York, recently celebrated another accomplishment in his career when his radio program, "The Donnie McClurkin Show" on WBLS FM, pulled in the highest ratings the station has ever seen during its 5 a.m. to 6 a.m. time slot.
"Donnie has the No. 1 radio program in its time slot in the entire New York radio market. The current ratings are the highest that I have ever seen," WBLS/WLIB Operations Manager Skip Dillard said in a statement shared with The Christian Post. "Donnie is No. 1 by a large margin because it is a great show."
The July Nielsen PPM ratings for adults 25-54, revealed that his radio program outperformed others in two of the country's biggest markets, New York City and Philadelphia, during its timeslot when it garnered a 12.5 share. In August, "The Donnie McClurkin Show" earned an 11.6 share, which has been the highest for WBLS in the early morning time slot.
McClurkin's radio show is broadcast on WBLS in New York and WDAS t in Philadelphia which grabbed 10.1 shares and a No. 1 ranking, along with WWDM in Columbia, South Carolina, which had a 26.1 share and No. 1 ranking as well.
The pastor and gospel singer said he was grateful for the opportunity to reach the people that he has with his radio program.
"I'm thankful that this show can reach multitudes across the country and around the world, providing great music and information that inspires listeners to this degree," McClurkin said in a statement. We're reaching millions and looking to reach millions more!"
In January, Nielsen reported that McClurkin also had outperformed other programs in New York and Philadelphia. Derrick Corbett, director of Urban Programming iHeartMedia/Philadelphia, previously spoke about McClurkin's ability to be successful while keeping faith at the forefront of what he does.
"Pastor McClurkin has been a big part of the WDAS morning presentation in preceding the 'Steve Harvey Morning Show' for almost seven years now," Corbett said. "His numbers show that the focus of faith and family isn't lost with this audience, and is a testament to his positive message and the spirit of the music that's played within that hour."
Muyiwa Olarewaju, the station director for the premier gospel station in the United Kingdom spoke about the importance of McClurkin's show which also gets broadcast in the country.
"For us, 'The Donnie McClurkin Show' is one of the biggest shows we have on the station," he said in a statement shared with CP. "It's important to us and helps us to maintain our position as the No. 1 gospel music station in the U.K."
Speaking about his ability to take part in so many ventures at one time, McClurkin glorified God for giving him the ability to time to fulfill his duties. "The definition of grace is the supernatural ability to do what you cannot do in the natural and God graces us to do what He's called us to do. He put just enough hours in a day, just enough days in a week and just enough weeks in a month for us to accomplish things."