Pastor Fights Deportation After Lying on Immigration Papers
A North Carolina pastor may be deported following his arrest in June for lying about his immigration status on job application papers.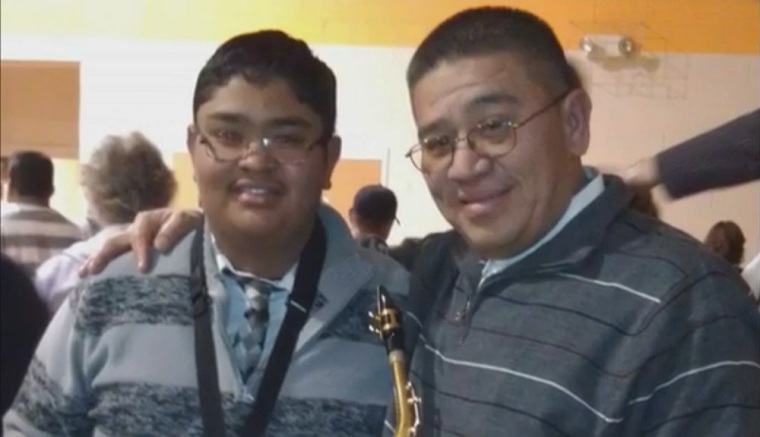 Jose Armando Siliezar-Sevilla, 48, a husband and father, has lived in the United States since he emigrated from Honduras in 1989. According to NC Dream Team, Siliezar-Sevilla took work as a construction worker, but found that the income was insufficient."
Desperate to make ends meet, he became involved in drug dealing. In 1993, he was charged and convicted of drug possession and served time for two and a half years. After completion of his time in state prison, he was deported to Mexico despite being a Honduran national," the website states.
The statement suggests that Siliezar-Sevilla returned to the country without documentation, which for many years was not an issue until the now-pastor filed for temporary protected status in 2010, when his supporters say he listened to the advice of an attorney who discouraged him from mentioning his felony.
Following his arrest from his home in June, Siliezar-Sevilla has been charged with alien registry fraud; fraud and misuse of visas, permits and other documents; and reentry of removed alien, according to a federal indictment, reported WRAL.
Since returning to the U.S., Siliezar-Sevilla turned his life around, becoming "a religious mentor and beloved community leader."
Those who have supported Siliezar-Sevilla — including the more than 200 people who marched in his hometown of Benson earlier this week — concede that the pastor was dishonest in his paperwork.
"He did break the law. We agree with that," said Mariela Lopez, his daughter. "But he deserves human rights, he does not deserve to be treated like an animal."
His family and friends are particuarly worried about his health; Siliezar-Sevilla is diabetic and recently had his toe amputed. His son has not seen him since he was imprisoned and his family has not talked with him in three weeks.
 "It is an emergency. He is sick. He needs attention. He needs a family," wife Lorena Siliezar told WRAL.
Activists are asking those who wish to help the family to sign a petion asking for Siliezar-Sevilla's release or register a complaint with the state attorney general or U.S. Immigration and Customs Enforcement office. More information can be found here.