Pastor Gets 7 Years for Sexual Assault, Sex With Youth Group Members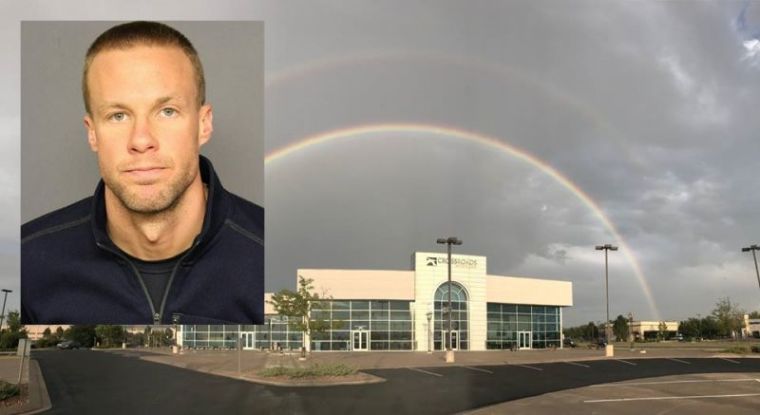 Joshua Clemons, a former youth pastor at Crossroads Community Church in Parker, Colorado, who once allegedly confessed that he struggled with an attraction to "young girls' bodies," will spend the next seven years in prison for having sex with underage members of his youth group.
A release from Colorado's 18th Judicial District said Clemons, 35, was sentenced on Sept. 21 to four years in the Colorado Department of Corrections for one count of sexual exploitation involving a 17-year-old, a Class 4 felony; and one count of attempted sex assault on a child by one in a position of trust. This sentence is to be followed by 10 years of sex offender intensive supervised probation. A plea agreement signed by the fallen pastor also calls for him to serve another three years in prison consecutively in a related Denver case. He will be formally sentenced in that case on Oct. 19.
Clemons, who worked at Crossroads Community Church from 2006 through September 2015, had been accused of having a sexual relationship with a 17-year-old girl who had long been in his program.
Details from court records on the case said the relationship between the pastor, who was married, and his victim continued when she went off to Colorado State University. The relationship only ended near the end of 2016, after Clemons began showing up at his victim's new church and she threatened to get a restraining order.
In the Denver case, Clemons pleaded guilty in late July to second-degree assault—strangulation and attempted sexual assault of a child.
"Time and time again we see predators putting themselves into positions to have access to the vulnerable populations they prey upon," District Attorney George Brauchler said Friday. "Here we have a man professing to help kids during a tough time in their lives, when instead he is manipulating them so he could abuse and molest them. This is why it's important for people to speak up if something doesn't feel right, and to report your suspicions to law enforcement."
In the arrest affidavit against Clemons cited by 9 News, he is described by one person as a "celebrity" at Crossroads Community Church when he worked there. He was described as very charismatic and well-liked by churchgoers and church staff alike. He also knew how to get his way through lies and manipulation.
"It was all just a part of his lies and manipulation," a witness is quoted as saying. "He is a master manipulator of not only students, but adults as well."
Clemons reportedly attended one of his victims' sibling's high school graduation. He also regularly ate dinner at their home and went on hikes with them.
One witness recalled in the affidavit that Clemons openly admitting during a discussion of sin with his youth group that he had struggled with his attraction to "young girls' bodies." When he was confronted about it, however, he denied making the confession.
Crossroads Community Church said in an earlier statement that Clemons resigned in 2015, citing work-related stress. Officials said they learned in December 2016 he "apparently engaged in a relationship with an 18-year-old female who was formerly a member of his youth group."
More than a year later on Feb. 1, the church said the girl's mother contacted them after she learned that Clemons was being hired by another church in a position to oversee young people. She also revealed that Clemons' relationship with her daughter began when her daughter was a minor. It was at this point that the church said it notified the police and cooperated in an investigation of its former employee.
In his comments on Friday, Brauchler said his office would continue to fight to protect victims of sexual abuse.
"This perpetrator is going to prison where he belongs, and his victims are getting the real help they need," he said. "We will continue to take on these difficult cases to keep our communities and children safe."