Pastor Invents App to Count Prayer Minutes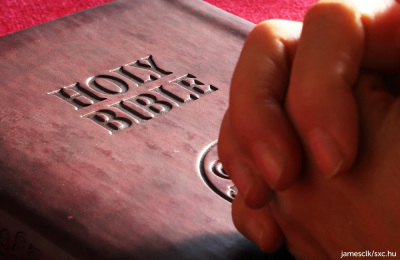 A pastor in Lubbock, Texas is currently raising money for an app that he believes can change the way people participate in prayer.
Logan Fields, the 25-year-old youth pastor at Faith Baptist Church in Lubbock, Texas, is currently in the fundraising stages of his new smartphone application, "Prayer Button," that enables people to pray together remotely. The user can join as many "prayer meetings" as they wish, and the app calculates how many minutes each user participates in a prayer. The amount of minutes each user prays is then added to reveal a total for each prayer group.
Fields told the Lubbock-Avalanche Journal that showing the number of minutes spent in prayer gives the user confidence to pray more, in a similar way that the amount of "likes" on a Facebook status gives the user confidence to express themselves more.
"The numbers kind of validates something happened and helps your confidence to pray more," the pastor told the local media outlet, pointing to his church's youth group as an example. Fields says he has been using sticky notes to tally how many minutes each youth group member spends in prayer, and such a method has helped some overcome their struggles with addiction and other issues.
The pastor added that the method of tallying prayer minutes allows users to look at prayer in a differnent, more exciting manner and not feel constrained by time zones.
As explained on the "Prayer Button" website, "displaying the total time prayed in a prayer meeting helps you pray because you see an immediate result to your prayer and can set goals to help motivate you to pray more and to pray more consistently."
 "Your minutes of prayer [being added into the total prayer time] also helps encourage others to pray more and reminds everyone that others are praying with them." The website cites the Bible verse 1 Thessalonians 5:17 that reads: "pray without ceasing."
According to the Prayer Button website, Fields has been developing his Prayer Button app for the last three years, beginning the process during his time at college. The pastor hopes to have his app completed by the end of 2014, with Prayer Button being available in the App Store and on Google Play.
As The Lubbock-Avalanche Journal reports, Fields needs to raise $25,000 to have his app released by the end of 2014. He has managed to raise almost $3,500 using the Indiegogo fundraising site, and promises that the app will be offered free to users.
Fields said in a Prayer Button YouTube video that praying in groups will allow participants to "pray more earnestly."
"You can pray together, even if you're not 'together,'" Fields adds in the video.