Pastor Kong Hee Tried to Wipe Out Links Between City Harvest Church and Popstar Wife's Management Firm, Prosecution Argues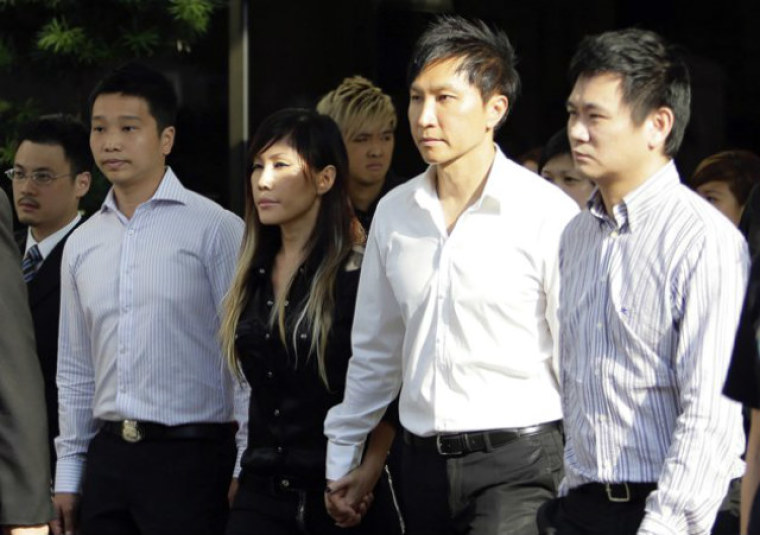 Pastor Kong Hee of City Harvest Church tried to wipe out links tying his church to Xtron Productions, the management firm behind his wife Sun Ho's pop career, the prosecution argued on Monday. Kong and five other church members are being accused of misusing $19.2 million to fund Ho's career.
"The reason why you were trying to sweep the transactions with Xtron under the carpet is because that's what you do if your house is dirty and a visitor might be turning up unexpectedly," said Deputy Public Prosecutor Christopher Ong.
Kong argued that church members removed such links in order to 'avoid any misconceptions by the authorities,' Channel News Asia reported.
Speculations about CHC's relationship with Xtron first appeared in 2010 after the church acquired a stake in Suntec Convention Centre, which led some in the online community to suggest that church funds are being siphoned into Xtron.
The pastor, who founded CHC in 1989 and saw it grow to become one of Singapore's largest megachurches, cited a blogger named John Lim who made such accusations.
"He was insinuating that church funds were being siphoned into Xtron, and somehow we were benefiting from it, or there was some corruption involved," Kong said, and positioned that the church's money had been invested in legitimate Xtron bonds.
The prosecution argued in turn that Xtron is simply a "shell company" that was used by CHC members to funnel $19.2 million to finance Ho's music career.
Kong was also named as Xtron's "invisible" manager in a document seized by the authorities from Xtron's offices, but he argued before the court that this title was given to him only so that he could impress important people in the industry.
Ho has not been charged in the crime herself, but has said that she would stand beside her husband and take the witness stand.
The church members on trial along with Kong include investment manager Chew Eng Han, CHC pastor Tan Ye Peng, member Lam Leng Hung, and accountants Serina Wee Gek Yin and Sharon Tan ShaoYuen, who could all face 10 to 20 years in prison if convicted.
While the pastor has denied that he misused the church money, he insisted that Ho's music career helped CHC grow internationally.
"If not for the Crossover, we would be just another neighborhood church. The Crossover Project doubled, tripled our congregation size," Kong previously told the court, saying that his role evolved from that of a "shepherd" to being a "rancher."