Pastor Retrieves Floating Casket During Live TV Report of Historic South Carolina Flooding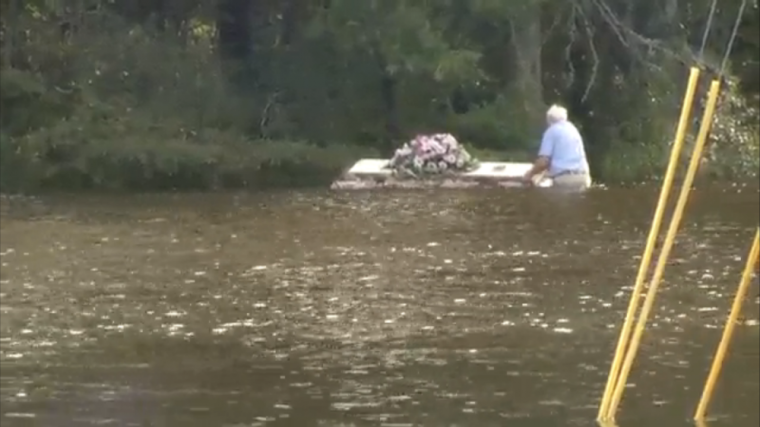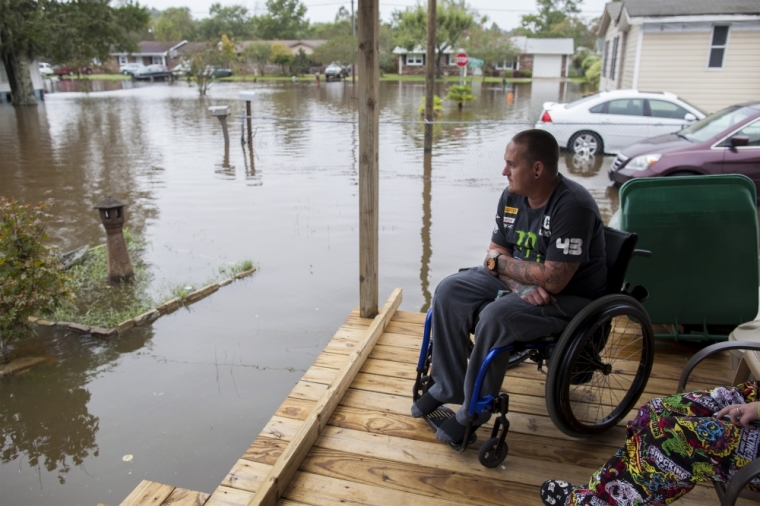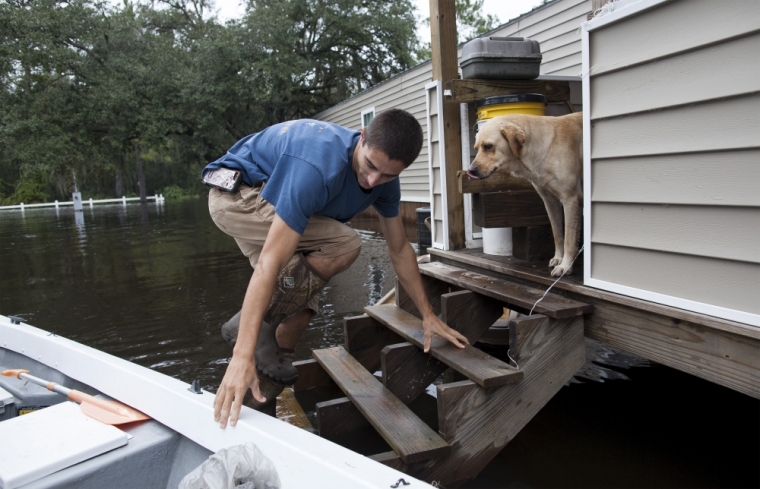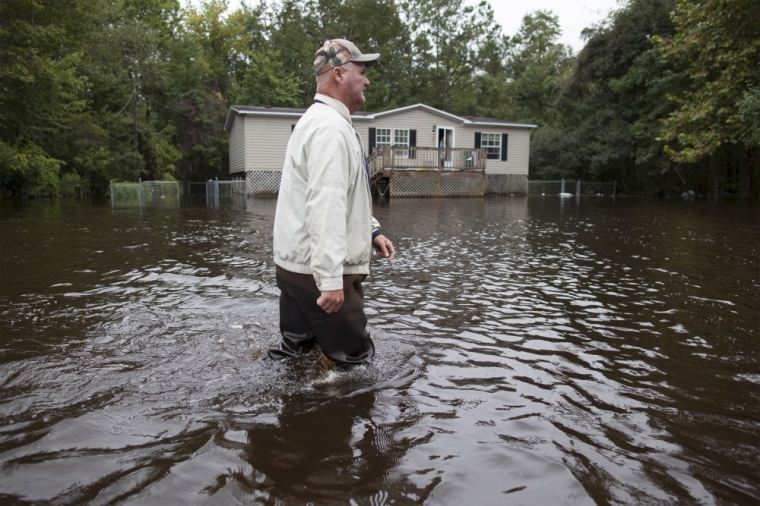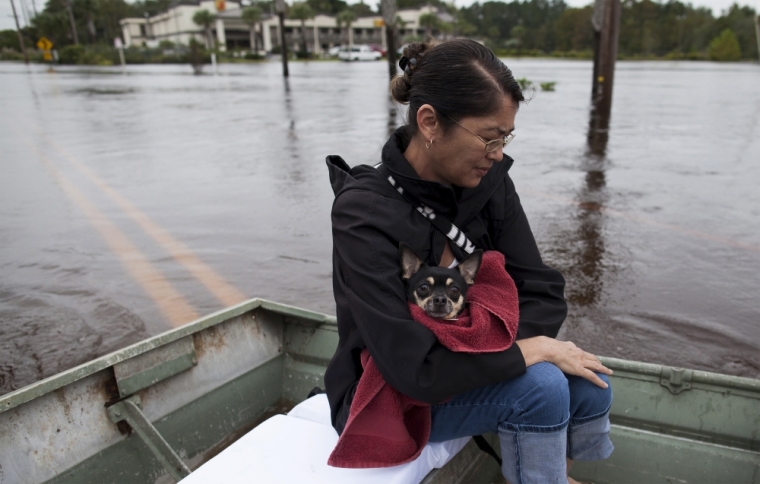 View Photos
Over a dozen people have been killed in the Carolinas and caskets are coming out of the ground as South Carolina's Gov. Nikki Haley on Monday received the disaster declaration she requested from President Obama which will enable affected counties in the state to receive some federal assistance as residents cope with the aftermath from the region's deadly floods.
Footage captured by CNN affiliate WCBD shows Pastor Wayne Reeves of New Life Ministries in Summerville wading into waist-deep waters Sunday to retrieve the floating casket of a woman reportedly buried in May. An incredulous reporter asks Reeves why he's going after the casket and Reeves says, "That's somebody's family out there."
"That's [a] family suffering," declared Reeves. "That's their family there that popped up from under the ground, and I think it's the human thing to do."
"This family don't want to sit on the edge of this road all night long watching their family members bob in the water like that," Reeves told WCBD.
An NBC News report said that the pastor defied orders from a sheriff deputy to stay out of the floodwaters.
"If that was my mom or my dad, I'd walk through hell and high water. And today it happened to be high water."
Fourteen people have reportedly died in South Carolina due to the flooding and two in North Carolina.
"Just because the rain stops does not mean we are out of the woods," said Haley, who asked President Obama to issue a disaster declaration..
"Haley said after speaking with the president that she had asked the federal government to declare disaster areas of 11 counties, including the tri-county area that saw more than 26 inches of rainfall in spots during a four-day span," The Post and Courier reported on Monday.
More than 1,300 National Guard soldiers and over 250 South Carolina State Troopers have been mobilized across the state.
Floodwaters are still rising in the region and emergency crews are working in the state's Low Country to stabilize dams. Other reports of caskets surfacing from underground are prevalent in the region. After Katrina in 2005, thousands of caskets floated away from their graves in New Orleans and South Mississippi.
Southern Baptist Disaster Relief, Samaritan's Purse, and the United Methodist Committee on Relief are just some of the Christian disaster agencies that are currently responding to the flood crisis.
In a statement posted on Facebook, Franklin Graham addressed Samaritan's Purse's planned response to the flooding:
"My thoughts and prayers are with the people of South Carolina who are experiencing a catastrophic rain event which experts are calling a 1000-year flood," said Graham.
"Several people have died so far, and thousands of people's homes have been lost or severely damaged. One Columbia resident said, "We have lost everything. What I have on my body is what we have."
"Samaritan's Purse will be responding to the hardest hit areas, but we have to wait until the waters recede. Pray for the emergency responders, the National Guard, Governor Nikki Haley, and all those working tirelessly to help as the rains continue to fall in some areas this morning," added Graham.
Witnesses told Fox News Channel that this is the most flooding the region has seen since at least Hurricane Hugo in 1989.