Pastor Saeed Abedini Has Suspicions About Whether US Paid $400M Ransom to Iran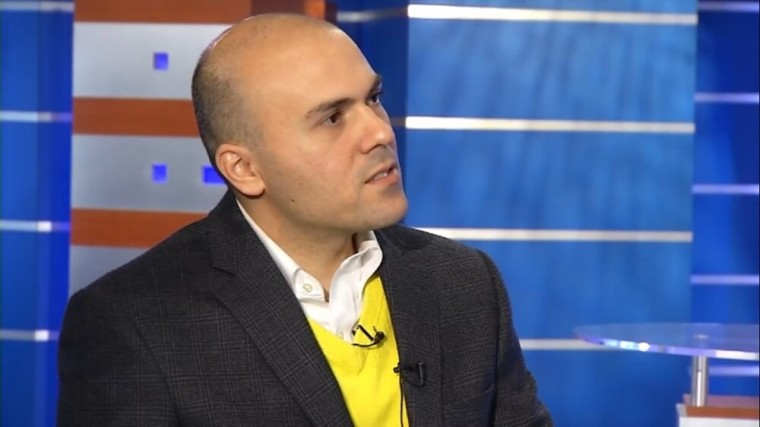 Amid recent allegations that the Obama administration made a $400 million cash payment to the Iranian government for the release of American hostages, Pastor Saeed Abedini, one of the prisoners released on the same day of the payment, is speaking out.
The pastor, who spent three years in an Iranian prison and was released in January earlier this year, told Fox Business Network this week that on the day of his release he and other prisoners were taken to the Tehran airport where a plane was waiting for them. They waited several hours, however, until a second plane arrived. It is widely speculated that the second plane contained a ransom payment.
Abedini said their plane did not depart until 10 a.m. the next day when they flew in that same plane to the U.S.
When it comes to whether Abedini believes the United States paid ransom for their release, the pastor said, "they didn't talk about money," but that he had his suspicions, according to Fox Business Network.
"We call them terrorists and I don't believe they are going to use this money for building orphanages, which I was arrested for, but I prefer that the politicians answer this question," Abedini said.
While grateful to be free, the pastor is concerned about imprisoned Christians who are still in the country and being executed at an alarming rate.
"I'm very grateful about my release and freedom, but there are some people still left behind and Christians who are still in prison," he said. "Two days ago some of my friends … have been executed because of their faith. Every Wednesday they execute 100 people."
There is great speculation that the Obama administration paid ransom to free Abedini and three other hostages.
Fox News anchor Brett Baier said of the accusations, "This is circumstantial, but it does time up with what that man [Abedini] was experiencing on the plane. As you look at that plane sitting there waiting to go until the other one lands."
President Obama and members of Congress had advocated for the release of Abedini and the three other detained Americans: Washington Post correspondent Jason Rezaian; former Marine Amir Hekmati, and Nosratollah Khosavi-Roodsari, The Christian Post reported.
The Obama administration has repeatedly denied that the money paid to Iran on the same day that Abedini and the other hostages were released was ransom money.