Pastor Saeed Abedini Targeted in Prison Cell Raid; Condition Is 'Very Worrisome,' Reports Agency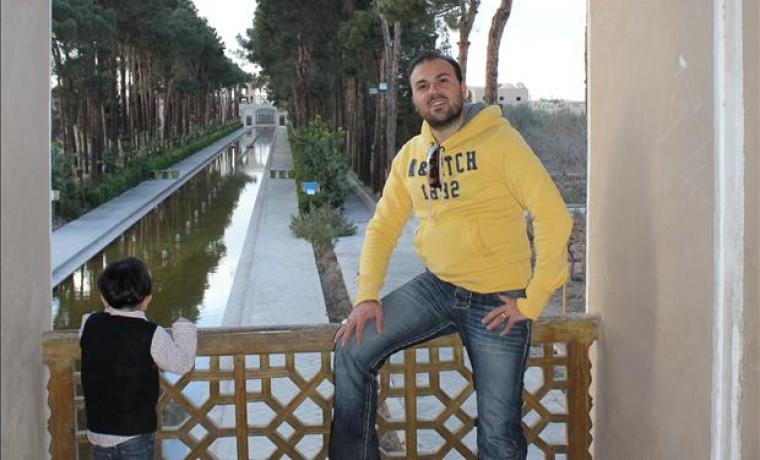 American pastor Saeed Abedini, who is serving eight years in prison in Iran, has reportedly been subjected to an aggressive raid by guards at his prison cell, a human rights agency has said, adding that Abedini's condition is "very worrisome."
The American Center for Law and Justice noted that very little information has been available on Abedini's well being over the last month, noting that his relatives in Iran who visit him are presently out of the country, while the government has rejected all requests for the pastor to talk on the phone with his wife, Naghmeh, and the couple's two children in the U.S.
The Human Right Activists News Agency Iran reported last week that Abedini's prison cell was raided by guards in what it called "dishonorable and harsh" actions. It added that the pastor's condition at Rajai Shahr prison is very worrisome.
The ACLJ, which represents Abedini's family in the U.S., said that American officials need to press Iran on the release of Abedini and other Americans being held unjustly in Iranian prisons.
"The Iranian regime continues to hold this innocent man hostage," the law group said.
"We must send a message to Iran that it must immediately release Pastor Saeed and the other imprisoned Americans."
The ACLJ added that "whatever benefit the Iranian regime believes it may receive from continuing to hold Pastor Saeed and the other Americans, the American government and the international community must make clear that unjustly imprisoning innocent men and continuing its hostage tactics will only result in Iran's continued outcast from the international community."
The group has criticized the nuclear deal between the U.S., Iran, and several Western nations reached in July, and argued that it does not help the case of Abedini, who has been imprisoned since 2012 for his faith.
The pastor, who has been able to write to his family and his supporters around the world who have signed petitions for his release, said following the deal that God is "in control" of everything that happens.
"I want you to know that as I wrote the thank you letter to President [Barack] Obama after he had visited my family in January of this year (which he read at the national prayer breakfast), that God is in control of all countries and leadership in the world when the body of Christ comes together in united prayer. He is in control and He is the One who beautifully writes the history over all governments, presidents, and any P5+1 negotiating team," Abedini wrote.
The ACLJ has previously noted that "tensions are high" inside the Iranian prison, where Abedini has been targeted by both guards and fellow inmates for his Christian faith and American citizenship.