'This was the work of the devil': Pastor says daughter who worked at Allen outlet mall struggling after shooting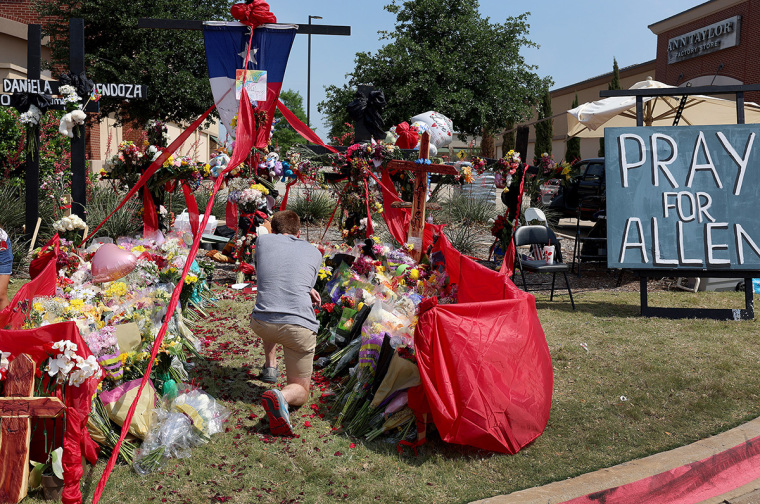 A hundred yards — roughly the length of a football field.
That's all that separated a North Texas pastor's daughter from where a gunman launched his attack on the Allen outlet mall last Saturday.
Keon Byrd, a pastor at Church Eleven32 in Allen, says his 16-year-old daughter was working at a shoe store at the mall when the shooting began. 
While they were able to communicate via her cell phone during the shooting and up until they were reunited off-site, those ensuing 90 minutes or so, said Byrd, were extremely difficult.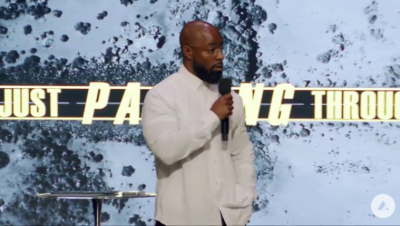 "As parents, the wait seemed much longer and we just had a sense of helplessness because there wasn't much we could do," Byrd told The Christian Post via email Friday. "I don't know that we worried about her immediate safety. We told her to follow the direction of her managers and stay away from the front of the store."
Authorities say eight people were killed and seven more were injured by gunman Mauricio Garcia at the busy Allen shopping center on May 6. Garcia was eventually fatally wounded by an on-duty police officer who was at the mall on an unrelated call.
With over 120 stores, the Allen outlet mall was filled with weekend shoppers at the time of the shooting.
And while Byrd's daughter was fortunate enough to survive, the ordeal, he said, will likely haunt her for years to come.
"This was very traumatic for our daughter, as she saw and witnessed a lot in those two hours or so of an active crime scene," he said. 
Byrd said she has visited with a family counselor but is understandably still struggling with fear and anxiety from the shooting. 
"Physically, she is doing fine, which we are very blessed and grateful for, as many weren't as fortunate," said Byrd. "The mental and emotional recovery will be a process."
As one of eight chaplains with the Allen Police Department, Byrd called himself "fortunate" to serve alongside those officers and support staff who responded to the scene.
He acknowledged that despite the "element of surprise" that something like this could happen in the city of Allen, located about 20 miles north of Dallas, the officers were "very brave" in their response.
"They did and are doing what they were trained to do," he said. "Many went days without any meaningful rest, all to support the city they swore oaths to."
Since the shooting, Church Eleven32, along with many others, has hosted a community prayer night and is pledging support for Allen PD, the medical staff at both Texas Health Resources Allen and Medical City McKinney, and the elementary school for the two elementary-aged victims.
Byrd said the church is also engaged in other efforts to get resources and financial assistance directly to families that experienced loss, with the ultimate goal of bringing healing to their neighbors.
"Members of our church are devastated, as is the larger community, and so we are doing our best to restore hope and cast out fear and anxiety," he said. 
As a pastor, Byrd said that while answers aren't always easy, he will continue to point his congregation to the goodness of God, even in the face of unspeakable suffering.
Byrd said he's also leaning on the Word of God to remind himself exactly who is responsible for such loss.
"We have pointed our people to [the] truth that the devil comes to kill, steal and destroy (John 10:10) and so, this was a work of the devil," he said. "We have taken the stance that there are many things in this life that we don't understand, but [the] Bible is clear that God is a good and just God."
Following the shooting, churches across the Dallas-Fort Worth area have held community prayer meetings, including Cottonwood Creek Church, where Texas Gov. Greg Abbott and a number of other state and local elected officials gathered on May 7 to pray for the community and honor those first responders who rushed to the scene.
With protesters outside and even at least one inside the church calling for lawmakers to take action on guns, Cottonwood Creek Sr. Pastor John Mark Caton acknowledged the difficulty of trying to provide a "proof text" or a solitary Bible verse that would bring immediate healing and comfort.
He spoke of "living in the in-between" in the here and now, between a fallen world full of violence and suffering and a Kingdom to come, one in which there will be no more pain and suffering.
"There'll be no more need for community services, for prayer times together, healing hurts," he said.
And until then, Caton added, those who call themselves by the name of Christ should do as He taught at the beginning of the Sermon on the Mount, where He proclaimed, "Blessed are those who mourn, for they shall be comforted."