Pastor Steven Furtick: What Photography Can Teach Us About Building Solid Faith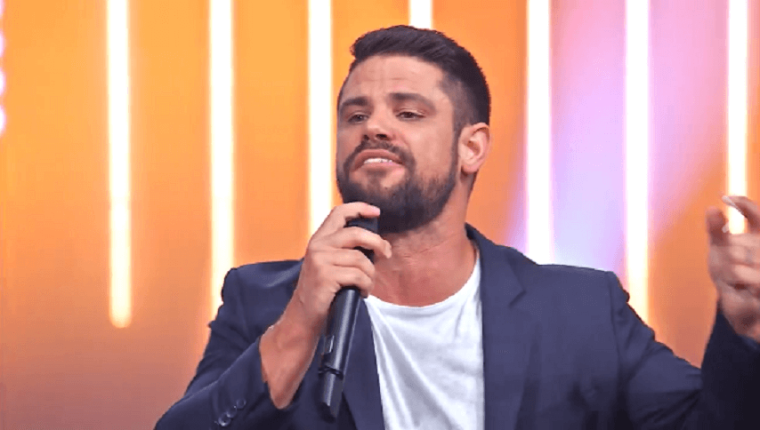 Christians need to be selective in what they allow into their "frame," or focus in life, because these choices affect the overall picture of believers' faith and relationship with God, Pastor Steven Furtick said in a recent sermon that drew from photography.
Furtick, who is the founding and leading pastor of Elevation Church in Charlotte, North Carolina, emphasized the importance of focusing your frame in his latest sermon entitled "The Frame Game," saying that a change in perspective can draw us closer to God.
Too many Christians allow themselves to be framed by a negative perspective, which causes attitudes of depression, anxiety and destruction that ultimately weaken their faith.
"Sometimes the frame is even more important that the picture," Furtick tells his congregation. "Sometimes the way you say something is even more important than what you say."
The well-known megachurch pastor points specifically to the story of Peter walking on water in Matthew 14:22-33, saying that the disciple became fearful because he lost focus, and began to notice the waves and the wind around him instead of keeping Jesus as the focal point.
"Then Peter got down out of the boat, walked on the water and came toward Jesus. But when he saw the wind, he was afraid and, beginning to sink, cried out, 'Lord, save me!'" the verse reads, in part.
The waves and the wind will always be there, Furtick says, but it is Peter's choice whether to allow the distractions into his frame.
"You'd be surprised what you could do if you would get focused," the pastor says, encouraging Christians to "control [their] frame" and "choose [their] focus," especially because a strong faith is powered by such focus.
"You will never build a solid faith with a weak focus," the pastor adds.
Furtick goes on to say that along with focus, Christians need a frame of reference, or perspective, so they may maintain a positive mentality during difficult times.
The pastor uses the example of a family photo he keeps on his desk as his frame of reference, saying the image of his wife and his son listening to him preach reminds him of why he has chosen this path in life and the responsibility he holds.
Christians must select certain attributes to keep in their frame of reference, including hope, joy, and their strong relationship with Jesus.
Maintaining a good perspective will get you through difficult times, Furtick continues, saying that often, your attitude dictates how your day and week will play out.
"The thing that faith and fear both share in common is they are empowered by anticipation," the pastor continues, asking "How do you wake up? Are you framing your day with depression or discouragement?"
The best way to anticipate a positive day and week is to "frame it up" before you go into it, and a good way to do this is through Sunday worship, the pastor contends.
Ultimately, Christians need to keep a mentality of "I'm headed in an upward direction – get out of my frame" towards negative behaviors and people.
"If the Word of God was good enough to frame the world with, it's good enough to frame my struggle too," the pastor concludes. "Because he made this day I will rejoice."