Pastor Steven Furtick's Advice to Christians: Look at Moses for How to 'Handle It'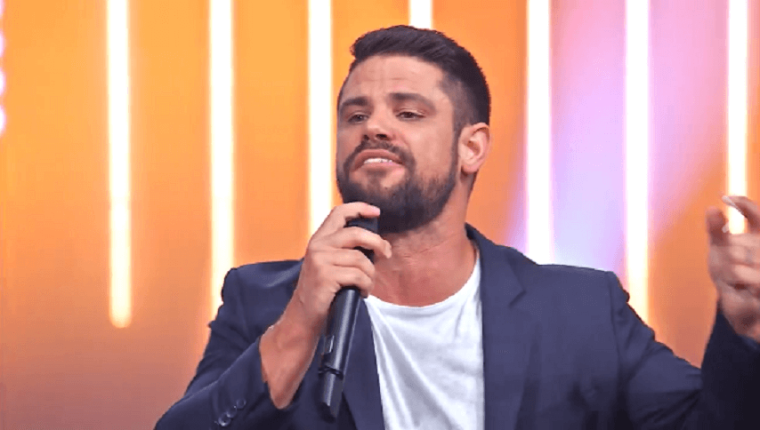 When faced with life's problems, the story of Moses serves as an example of why God encourages us to "handle it," Pastor Steven Furtick says.
Furtick, who serves as senior pastor of Elevation Church, one of the fastest growing evangelical churches in the nation, focused his most recent sermon on the concept of "handling it," using the example of Moses in Exodus 4:1-5 as a lesson that God will help us handle what we can't, but will not help us handle what we won't.
"I don't know what you're going through, I don't know what you're dealing with, but God told me to tell you handle it!" the megachurch pastor proclaims at the beginning of the sermon.
In these verses, God tells Moses to take his shepherding staff and throw it on the ground. The staff then turns into a snake, but God encourages Moses to pick it up.
"Moses answered, 'What if they do not believe me or listen to me and say, The Lord did not appear to you?'" Then the Lord said to him, 'What is that in your hand?' 'A staff,' he replied. The Lord said, 'Throw it on the ground.' Moses threw it on the ground and it became a snake, and he ran from it. Then the Lord said to him, 'Reach out your hand and take it by the tail.' So Moses reached out and took hold of the snake and it turned back into a staff in his hand. 'This,' said the Lord, 'is so that they may believe that the Lord, the God of their fathers —the God of Abraham, the God of Isaac and the God of Jacob — has appeared to you,'" the Scripture reads.
At the time, Moses was unaware of the amazing things he and his staff would do together, Furtick explains, and if Moses had been too afraid to trust God and pick up the staff, he would never have been able to accomplish such feats, like using it to part the Red Sea.
What started as the thing he feared the most, a snake, ultimately became the thing he needed the most, a staff, the pastor says.
The staff also serves as evidence that everything that we need in life is already within reach for us, Furtick continues.
This mentality contrasts with the fear and worry that can frequently accompany our daily lives.
"Do you know how many dreams have died beneath the phrase 'what if?'" Furtick asks. "The information that you need for the transformation of your life is waiting to be seized by those who will open their eyes to what they've been given."
"It's less about what you have, and it's more about how you handle what you have," Furtick adds.
The megachurch pastor concludes his sermon by citing Philippians 4:13, which reads: "I can do all things through Christ who strengthens me."
God has already strengthened us with the ability to accomplish anything with what we have. Although he will help us with things we cannot handle on our own, he also refuses to help us with things we will not handle on our own.