Steven Furtick: True Challenge of Faith Is Surviving Waiting Period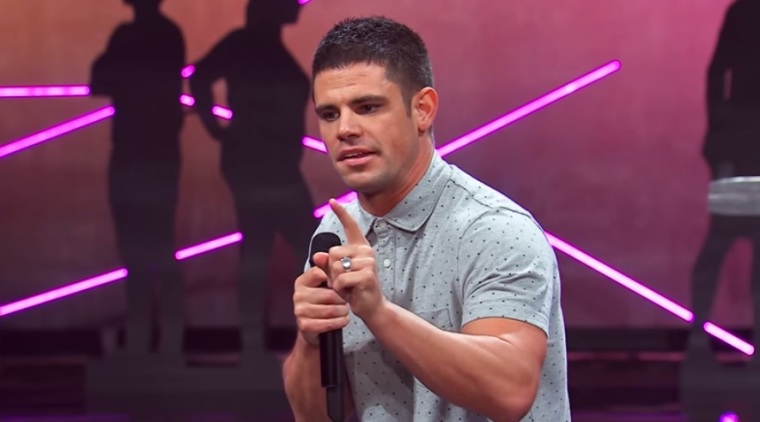 While many Christians grow impatient waiting for their destiny to be realized, they need to remember that their fate is not a drive-thru, Pastor Steven Furtick says.
Speaking in the latest sermon for the Functional Faith series, Furtick of Elevation Church in North Carolina, uses the metaphor of a seed based on Mark 4:26-34 to explain that despite people's tendancy to be impatient, Christians should know that as long as they maintain their faith, their destiny is "still on schedule" for harvest and potential.
"He also said, 'This is what the kingdom of God is like. A man scatters seed on the ground. Night and day, whether he sleeps or gets up, the seed sprouts and grows, though he does not know how. All by itself the soil produces grain — first the stalk, then the head, then the full kernel in the head. As soon as the grain is ripe, he puts the sickle to it, because the harvest has come,'" the verse reads.
Although Christians expect their destiny to be immediate, they need to remember that fate happens in stages, and destiny is not "a drive thru where you place your order and pick it up three minutes later."
Rather, like a seed, there is the scattering stage, where you plow the ground and sow the seed, and the sprouting stage, where you harvest the seed.
"Everything that God will reveal in your life […] is going to be revealed in stages," Furtick says, adding that "[Jesus] wants you to know that some things just take time."
The challenge then, as impatient Christians, is to synchronize our faith with God's schedule.
Maintaining a strong faith would not be a challenge if God would mark "harvest season on your schedule," Furtick continues, questioning: "How do you relate to a God in patience when he won't show you the schedule he's working off of?"
So the true challenge of a strong faith is surviving the waiting period before you are able to reap its benefits and achieve your full destiny, the pastor explains.
"I think that's where most dreams die – in the soil," the pastor says. "What takes the most faith is to be buried in the soil of uncertainty and keep growing, but that's exactly what you have to do."
Furtick adds that it won't always be easy, as "there are some stages of faith when there's not a thing you can do – it just takes time."
Despite this struggle, Christians must remember that in the end, God promises us that although "the seed is in the ground […] the seed is still on schedule."
God has promised us that our destiny is on schedule, and he has also equipped our faith with protection, provisions, and potential that will eventually be released if we maintain our patience and perseverance.
"Everything I need for a life of godliness is inside of me," Furtick tells his congregation, adding that "it's just a matter of time before the potential is released from the seed."