Pastors, Counselor at Christian Boot Camp Get 20 Years for Child Abuse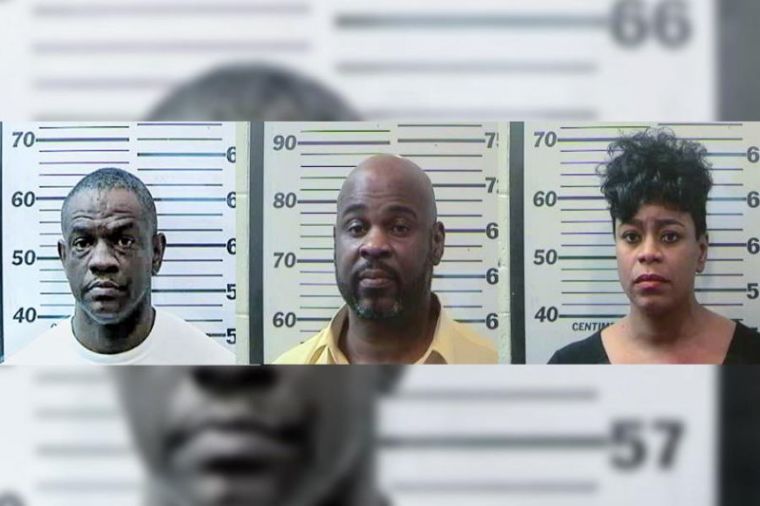 Two pastors and a counselor who led a church-run boot camp for troubled teens in Alabama were each sentenced to 20 years in prison for their role in the abuse of multiple children left under their care.
Pastor John David Young, 55, of Solid Rock Ministries received a 20-year sentence to be served concurrently for each of the five counts of aggravated child abuse he faced in connection with his work at the Saving Youth Foundation, formerly known as the Restoration Youth Academy.
Pastor William Knott, 48, who served as the instructor for boys at the home, and counselor Aleshia Moffett, 42, who served as the instructor for the girls, both received 20-year sentences to be served concurrently for each of the three counts of aggravated child abuse imposed by state prosecutors, according to an AL.com report.
The sentences are the result of a years-long investigation and litigation process that began in 2011 when an investigator witnessed a naked boy crouching in a 6-by-8-foot isolation room.
Police raided the school in March 2015, and the Alabama Department of Human Resources removed 36 children following allegations of child abuse and deplorable living conditions. The two pastors and the counselor were arrested five months later.
Former students interviewed by AL.com said Knott or one of the other drill instructors would frequently force two cadets to box each other, sometimes in the middle of the night.
The students said the fights were often mismatched by design, pitting a small boy against a much larger boy and the students could not refuse.
"They'd have the bigger kid beat the [expletive] out of the other kid," said Lucas Greenfield, who spent two months in the facility as a 14-year-old. "They'd make us form a big circle. You can't get out and you can't get back in.
"They would always have somebody, normally me, pray before we'd have the boxing match. Will (Knott) told me to pray nobody got killed. I was like, really? You're the one making them fight.
"So I would never say 'die' in the prayer; I'd pray nobody gets severely bashed up."
During the sentencing late February, however, Moffett insisted that she only meant good for the teenagers who were at the home.
"I loved those kids. I still do," she said, according to Fox 10 TV.
Knott told the judge, "I never intended to cause any harm."
Judge Charles Graddick explained, however, that he had to consider "extremely disturbing testimony" from the teenagers at the home and said he would not allow his Labrador Retriever to be put in a box and kept there.
Assistant District Attorney Keith Blackwood recommended a 20-year sentence before Judge Graddick gave his ruling. He said that he feels justice has been served for the teenagers, some of whom will require long-term counseling.
Bishop Young, according to the Solid Rock website, grew up in the church as a preacher's kid, a musician and a choir voice trainer. He and his wife Mary, had been married for more than 29 years. He is the father of three and also has three grandchildren.
He started Solid Rock Ministries with just his family members after moving to Alabama in 1997. His ministry website describes him as "an anointed man of God with a unique gift to simplify and expound on the word in such a way that he is able to reach the highly educated, as well as a little child.
"He takes his assignment as an ordained Bishop very seriously, and cares for the people as a Shepherd for his sheep," it adds. "His constant focus is to help people learn to live a victorious life through faith and prepare them for the coming of Christ."