Pat Robertson Says He's Working With Kevin Sorbo to Counter 'Left-Wing Bias'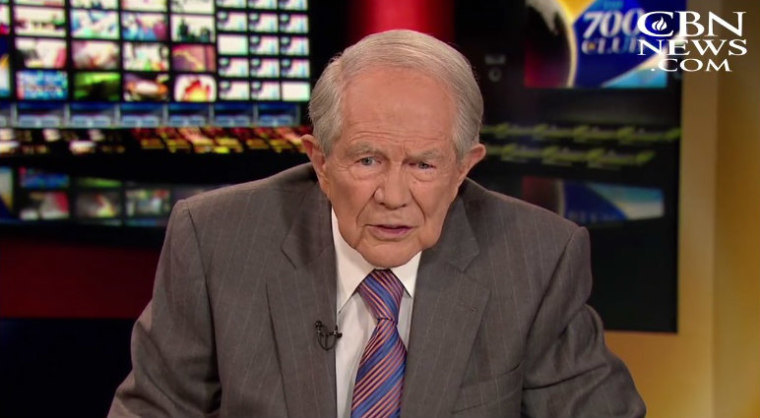 Controversial televangelist Pat Robertson recently stated that he is working alongside actor Kevin Sorbo to make movies aimed at countering the "left-wing bias" of the media.
On an episode of "The 700 Club" that aired Monday, Robertson spoke about the "left-wing bias in the media" and also at universities.
"Good grief. Every one ... every editorial board, every reporting department, tends so strongly towards a leftist bias in politics," said Robertson. "And of course the schools. It's just appalling what is happening. I went to Yale Law School. Dear me, that place has gone so far to the left. It is unreal."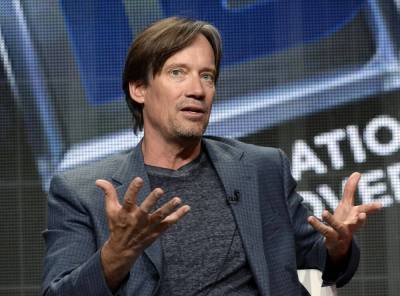 Robertson went on to state that Kevin Sorbo, the actor involved in the blockbuster Christian film "God's Not Dead," has been in communication with "The 700 Club" host about making at least one movie.
"Sorbo brought me some scripts so I just finished reading some scripts. I got one that I think would make a pretty good movie," Robertson said.
"I'm going to talk to Kevin to see what he thinks. We got to make some more movies. I mean, he's done a great job, and we need more."
Robertson then went on to argue that it was time for America's Christian majority to wake up, as homosexuals have "dominated the cultural shift and they have infiltrated the major universities."
"We have given the ground to a small minority. You figure, lesbians, one percent of the population; homosexuals, two percent of the population," said Robertson.
"But they have dominated, dominated the media, they've dominated the cultural shift and they have infiltrated the major universities. It's just unbelievable what's being done. A tiny, tiny minority makes a huge difference."
Robertson's comments about the need to influence media and culture come not long after the 87-year-old preacher received a lifetime achievement award at the 25th Annual Movieguide Awards.
"It's a great honor. I really think the credit belongs to Movieguide. It's a thrill for me to be a part of the celebration," stated Robertson in February, according to his media outlet, the Christian Broadcasting Network.
Robertson also stated in February that his Regent University was working alongside Hollywood filmmaker Corbin Bernsen to make feature length movies.
"We did a movie with him and we're going to do some others. As we get warmed up we'll have a full slate of movies," he said.