Faith-Based Romantic Comedy 'In-Lawfully Yours' Gives First Look at New Film (Exclusive Trailer)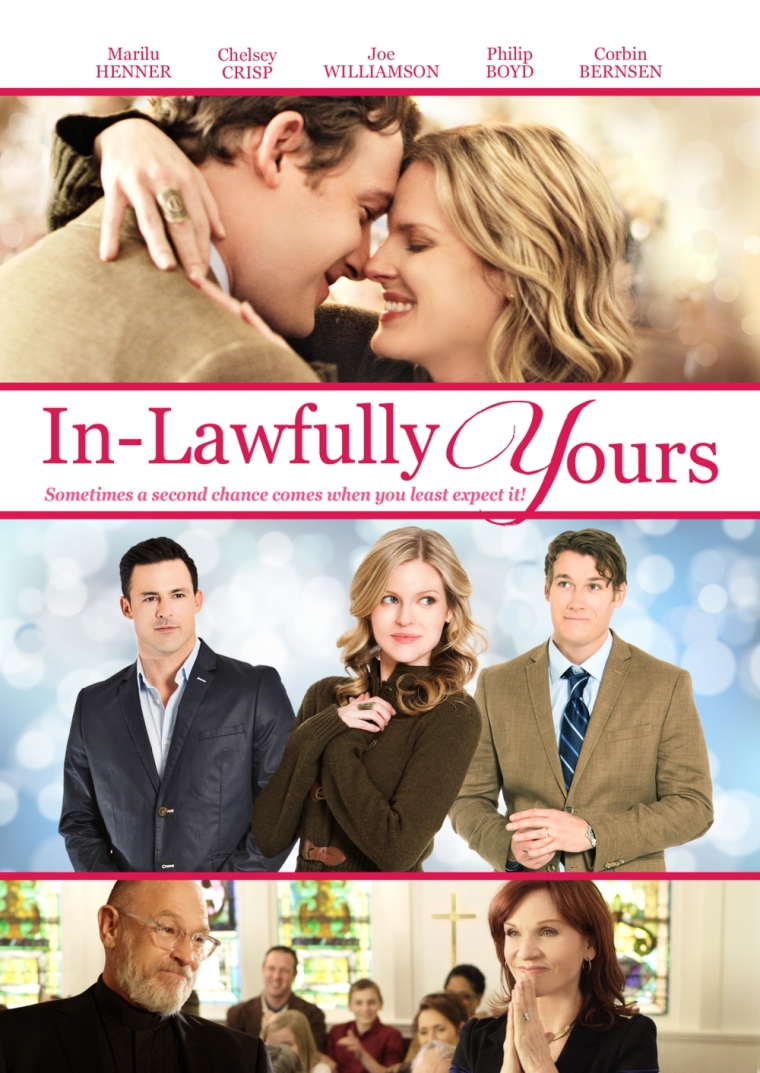 It's not often Christian films take on romance in a comical way, but the first look at the new trailer for "In-Lawfully Yours" shows that a group of millennials at Regent University teamed up with Home Theater Films to do just that.
Set to arrive on DVD and Digital HD on Sept. 6, "In-Lawfully Yours" features an all-star cast including Chelsey Crisp ("Fresh off the Boat"), Marilu Henner ("Taxi," "Brooklyn Nine-Nine") and Corbin Bernsen ("LA Law," "Psych," "Major League") along with Philip Boyd ("Tyler Perry's The Have and the Have Nots") and Joe Williamson ("Grey's Anatomy").
The new flick, produced by the creators of Christian Mingle, seeks to get viewers to discover the joys of falling in love in unexpected places in the style of an enchanting romantic comedy.
"In-Lawfully Yours" follows Jesse (Crisp), a fun-loving New York City girl, after her husband, Chaz (Boyd), cheats on and later divorces her. Jesse still graciously helps her recently widowed mother-in-law, Naomi (Henner), pack up her home in the small-town of Bethel Cove. Jesse's candid wit, eccentric questions and big city ways clash with the local community, including the town's pastor Ben (Williamson), who also happens to be her ex-husband's brother-in-law. The unlikely duo soon discover what they are both looking for: each other. But when they make their relationship public, Jesse's ex-husband rallies the community against her and gets Ben fired from the church. Jesse leaves Bethel Cove to bring peace to Ben's situation, and to hopefully find a place where she truly belongs in spite of the fact that she can't stop thinking about Ben.
See The Christian Post's exclusive first-look at the new trailer for "In-Lawfully Yours" below:
Directed by Robert Kirbyson ("Snowmen," "Ctrl Z"), "In-Lawfully Yours" is approved by The Dove Foundation, which granted the film a 4 out of 5 rating and a faith-friendly seal for ages 12+.
Much of the filming of the movie took place on and around Regent's Virginia Beach, Virginia, campus. Nearly 80 graduate and undergraduate students worked on the film, and it was written by Regent professor Sean Gaffney.
The Sept. 6 DVD release will include special behind-the-scenes features, highlighting the student filmmakers who helped bring the film to life.
For more information on "In-Lawfully Yours," visit hometheaterfilms.com