Paul Walker's 'Fast & Furious' Co-Star, Tyrese Gibson, Has Heart-Wrenching Breakdown at Crash Site Where Friend Died (Watch)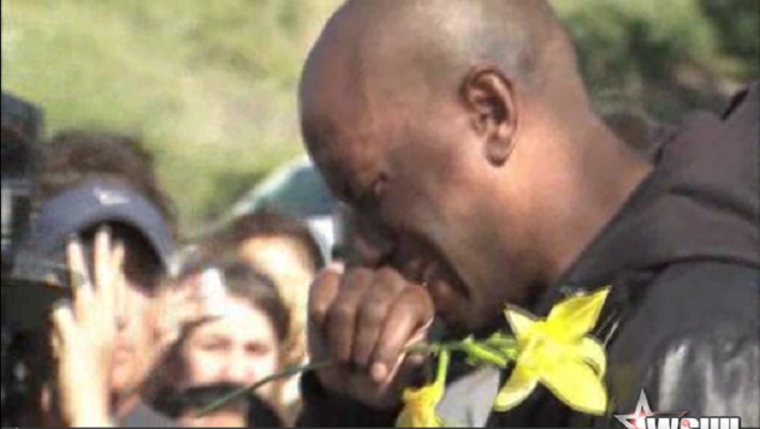 Paul Walker's co-star in the "Fast & Furious" movie franchise, Tyrese Gibson, had a heart-wrenching breakdown while visiting the site of the crash where his friend died in Valencia, Calif., on Saturday.
Gibson, a Grammy-nominated R&B singer-songwriter, actor and former fashion model was captured in a just over 2-minute video posted on popular entertainment site World Star Hip Hop in an overwhelming moment of grief, staring at the place Walker died.
The star, who had a yellow flower in his hand in the video, stared briefly at the scene before he began crying openly, disregarding a throng of onlookers, many of whom were busy snapping pictures and recording him on video.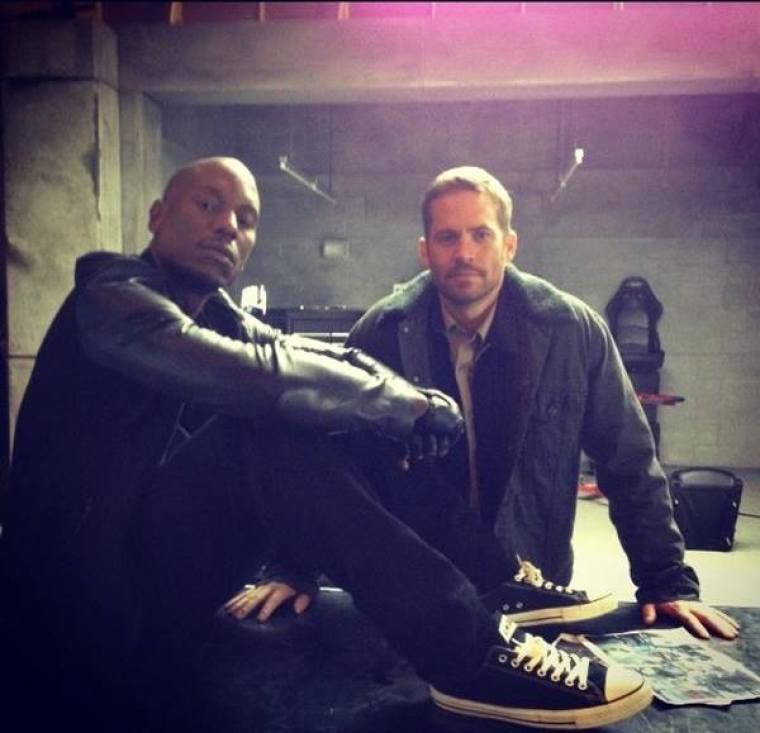 Some viewers of the video were angry that the star wasn't allowed to have the moment without it being recorded while others felt he was playing for the cameras.
"People's obsession with celebrities is incredibly disturbing. This dude is trying to mourn the loss of a close friend and they're all watching and taking pictures like this dude is street performing," wrote one commenter on the video under the username GrowTheHellup.
Since Walker's death, however, Gibson has also been grieving openly on social media about the loss of his friend.
"My heart is hurting so bad. No one can make me believe this is real. Father God I pray that you send clarity over this cause I just don't understand. My heart hurts it's broken no one can convince me that this is real.... Prayer warriors please pray real hard for his only child, his daughter and family... #HeartOfAnAngel13YrsFamilyForever. WeJustCelebreatedYour40thBirthday..... My God... My God... I can't believe I'm writing this," he noted in a post on his Facebook page Sunday which included a photo of him and his friend.
He later followed up that post with another and included a photo showing bits of the wreckage from the accident in his hand.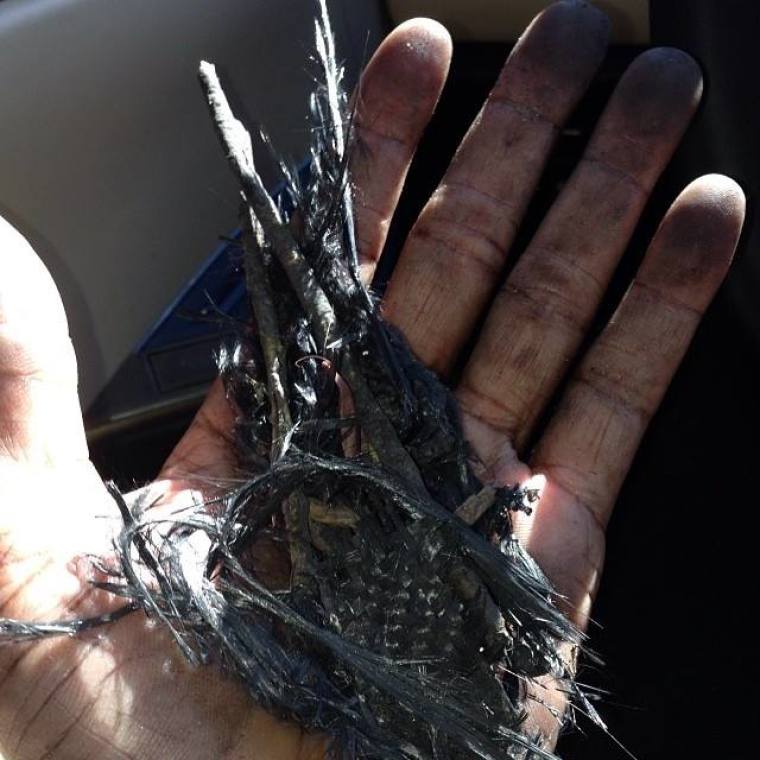 "I will keep your energy with me forever #AshesOfAnAngel fast family around the world we love you and we love you Paul is the heartbeat of this franchise and were gonna see to it that his energy and presence lives on forever #myhearthurtssobad," he wrote.
Many of his more than 4 million Facebook fans like Jose Antonio Carrillo noted that they appreciated his open grieving.
"Don't stop the Posts Tyrese Gibson. Celebrate his life, Let it all out brother. Don't keep your emotions in. Your posts are helping us all," wrote Carrillo.