Paula Patton, Robin Thicke's Wife, Not Mad at Miley Cyrus VMA Performance
Robin Thicke's wife, Paula Patton, is not upset at her husband despite his role in a recent MTV Video Music Award performance that left even celebrities in the crowd stunned.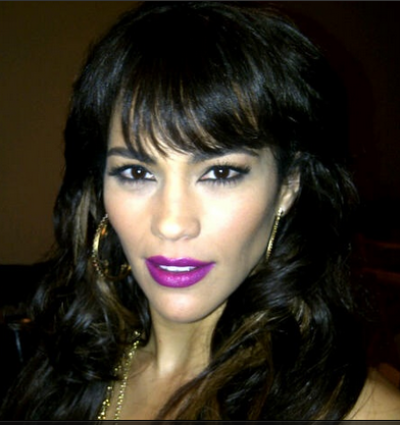 Sources originally stated that Patton was "irate" following her husband's VMA performance on Sunday night with Miley Cyrus. During the performance, Cyrus debuted a series of dance moves, some of which included the "We Can't Stop" singer dancing extremely close to Thicke.
Wearing a teddy bear swimsuit, which she later shed for a nude two-piece, Cyrus was the talk of the Internet on Monday. Pictures of the former Disney star and Thicke were rampant on Facebook, Twitter, and other social media sites. But a second source has confirmed that Thicke's wife, Paula, isn't really mad about the show.
According to TMZ, there were "tons of rehearsals" before the actual show took place so Patton wasn't surprised at all on Sunday when she watched her husband perform. But while Patton may not have been surprised by Cyrus' new dance moves, it appears that many other celebrities in the crowd were.
A photo of the Will Smith family shows all four members with open mouths. While it is unclear whether or not the family was reacting to Cyrus, the picture still went viral on the Internet. And that photo was not the only one to surface. A second photo, this one actually taken while Cyrus was on stage, reveals a not so impressed Rihanna and a perplexed Harry Styles of One Direction.
Thicke has faced controversy over the past month over his "Blurred Lines" music video, which features naked models. The video was eventually banned on YouTube.
"For all the controversy and all this other stuff that people try to make it seem like that's more important, what's really important about music and entertainment is to entertain and make people feel good," Thicke said in a previous interview with the Associated Press.
Thick has been dating Patton since he was 16. The pair married in 2005 and welcomed their first child in 2010.
Baggage Claim - Official Trailer (HD) Paula Patton