'Paw Patrol' children's cartoon spinoff debuts non-binary character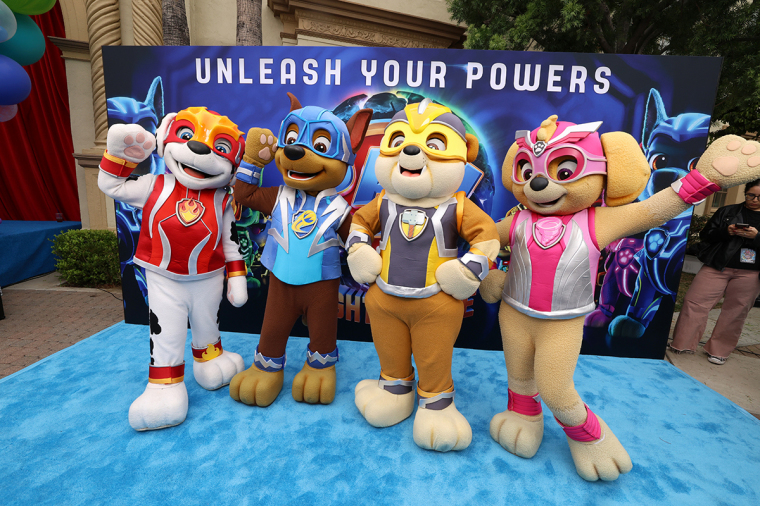 The popular cartoon series "Paw Patrol" introduced a new "non-binary" character on one of its spinoff shows, making it one of several series to push LGBT storylines in children's programming. 
A writer on the children's TV series "Rubble & Crew," a spinoff of "Paw Patrol," took to Instagram on Sept. 2 to announce that a newly aired episode of the Nickelodeon program featured a non-binary character. The term non-binary refers to those who do not identify as either male or female.
Lindz Amer expressed gratitude for the opportunity to write an episode of "Rubble & Crew," noting that "they brought me on to consult on the first nonbinary character" and "write their episode." 
Amer, who uses "they/them" pronouns and identifies as "the queer Mr. Rogers," described the experience as "a bucket list item." "I wanted to write a nonbinary character that was aspirationally cool, someone for the pups (and kids at home to look up to). They found an awesome non-binary to voice River and I'm so so happy about how it turned out."
In addition to documenting how the non-binary character River wears socks that have the same colors as the transgender pride flag, the Instagram post includes a screenshot of the opening titles for the episode in question, titled "The Crew Builds an Observatory." The Internet Movie Database indicates that the plotline of the episode, which aired on Aug. 22, features the main characters working to "build an observatory to help their friend River get a cool picture of a shooting star." 
"Rubble & Crew," which has a rating of TV-Y that signals to parents that it is safe for young children to watch, is not the first example of a children's show introducing a non-binary character. Earlier this year, during the month of June, recognized by LGBT activists as LGBT pride month, the Cartoon Network children's program "We Baby Bears" featured two characters with "they/them" pronouns. The non-binary characters in the relevant episode included an anthropomorphic box and a talking bird. 
Additionally, non-binary characters made an appearance in a late 2020 internet post highlighting four comic strips created as a collaboration between Cartoon Network and the National Black Justice Coalition. The comic strips at the center of the post featured several characters highlighting their preferred pronouns as they introduced themselves to each other, with some of the characters electing to use "they/them" pronouns. 
The presence of a non-binary character in "Rubble & Crew" comes slightly more than a year after the Gay and Lesbian Alliance Against Defamation (GLAAD) CEO Sara Kate Ellis expressed a desire to see more LGBT storylines in children's programming. Specifically, Ellis signaled her intention to "convene the biggest brands, agencies, studios and streamers together" for the purpose of "improving the quantity, quality and diversity of LGBTQ images, especially in kids and family programming."
Even before GLAAD pushed for an increase in LGBT characters and topics in children's programming, entertainment designed for young children had already begun making overtures to the LGBT community. In 2021, the long-running Nickelodeon show "Rugrats" rebooted on Paramount Plus featured a lesbian single mom. That same year, Disney Plus announced that a reboot of the children's show "The Proud Family" would include a storyline about two parents in a same-sex relationship. 
While the effort to incorporate LGBT characters in children's programming constitutes a relatively new development, advocacy groups have sought an increase in the number of LGBT characters in TV shows in general for several years now. In 2019, GLAAD called for 20% of all television characters to be LGBT by the year 2025.