PBS to Air Martin Luther Docudrama for 500th Anniversary of Reformation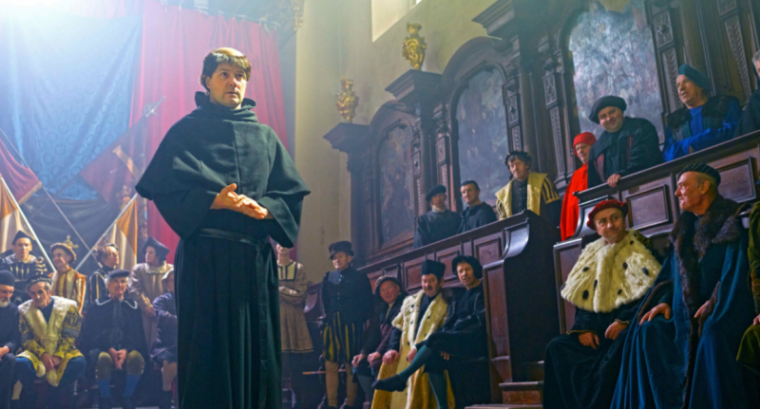 The Public Broadcasting Service will air a docudrama about the life of Martin Luther in honor of the 500th anniversary of the Protestant Reformation.
Titled "Martin Luther: The Idea That Changed the World," the educational program is scheduled to air on Tuesday.
"Follow the dramatic story of Martin Luther's life: the massive lightning storm that nearly killed him, the bleak self-punishment of his time in the monastery, the corruption that unleashed his anger, his trial before the most powerful man in Europe, and the staged kidnapping that helped him escape the death penalty," stated PBS.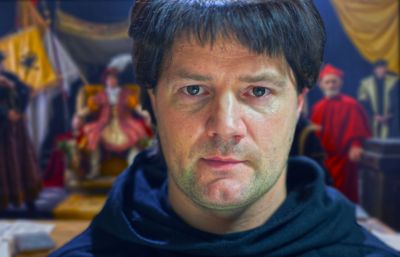 Filmed on sites throughout Europe, the docudrama is narrated by British actor Hugh Bonneville and stars Irish actor Padraic Delany as Luther.
In comments emailed to The Christian Post, PBS spokesperson Cara White explained that the creators of the documentary strove for historical accuracy.
"Extra care was taken in creating a film that is not only historically accurate, but cinematically beautiful resulting in an in-depth analysis about Luther — including all of his complexities — and the times in which he lived," noted White.
"'Martin Luther: The Idea that Changed the World' uniquely delivers as audiences will find it an educating, engaging and entertaining program."
White also told CP that they viewed the Protestant Reformation as the idea that "changed the trajectory of Western history and still plays a role in society today."
"As with all of our historical content, we hope viewers will be excited about history. The story of Martin Luther is a real life drama about belief systems and power, social mores, changing times, and human nature," added White.
"We hope viewers leave having learned something new about this historical event, feeling inspired to ask more questions and start conversations."
On Oct. 31, 1517, Augustinian monk Martin Luther nailed 95 theses to a church door in the German city of Wittenberg, precipitating "a movement that reformulated certain basic tenets of Christian belief and resulted in the division of Western Christendom between Roman Catholicism and the new Protestant traditions," as explained in the Encyclopaedia Britannica.
In honor of the 500th anniversary, several events and educational programs are being held throughout Europe and North America.
This is not the first time that PBS has released a special program on Luther and the Reformation. In 2002, the channel aired a docudrama on Luther as part of their "Empires" series, with Liam Neeson as the narrator and Timothy West playing Luther.
"Learn how one man reluctantly took on the most powerful institution of his day and won. Martin Luther is credited with expounding a new vision of man's relationship with authority," noted the 2002 program's DVD description.