PCUSA Report Shows Evangelists Shifting Away From Calls to Repentance?
Millennials Don't Feel Guilt and Shame the Same Way as Older Generations, Report Reveals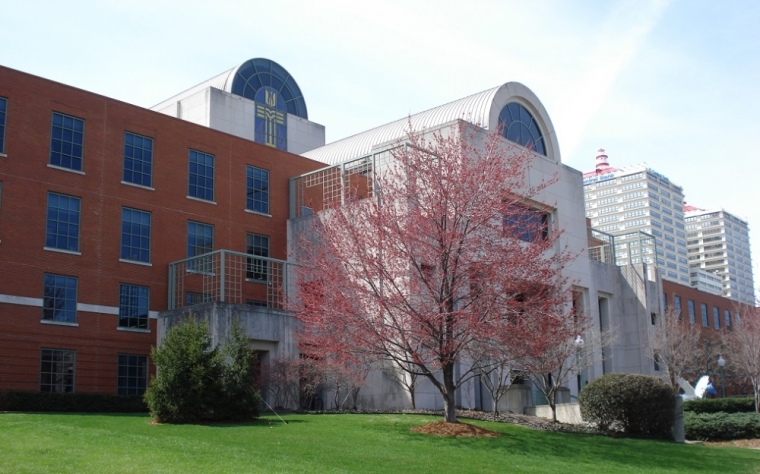 Could some evangelists within the nation's largest Presbyterian denomination be moving away from the practice of calling sinners to repentance?
An early report from the August conference of a church-planting movement within Presbyterian Church (USA), called 1001 New Worshipping Communities, suggests the possibility.
In a report on said conversations, published last month by Research Services of the Presbyterian Mission Agency, it was documented that "millennials respond to a different style of evangelism than did previous generations."
"Millennials, it is argued, do not feel guilt and shame the same way older generations do. … As such, they do not respond to what one person referred to as 'fire and brimstone scare tactics,'" read the report.
"Telling them that they are sinners and need to repent does not work. Millennials respond to evangelism that tells them the world is [broken], and it is only through Jesus that it can be fixed."
The report's comments were based upon conversations held by attendees of the Pursued by Grace Conference, the first national gathering of the 1001 NWC.
Conversations included leaders of NWC plants, church leaders from established PCUSA congregations, and others present at the Tradewinds Island Grand in St. Pete Beach, Florida.
Kathy Melvin, spokeswoman for PCUSA, told The Christian Post on Monday that the input from NWC participants was "based on their own anecdotal experiences" and was "not yet researched" on a more objective level.
"This group of interviews is just one small part of an extensive 10-year project designed to track the numerical and narrative impact of the 1001 initiative on the whole Church," said Melvin.
"We do not believe this specific report based on the interviews will have any impact on the long-term strategy for 1001, but it is an important part of the overall research."
Another topic from the August conference was the multiple ways in which evangelism is pursued by 1001 NWC project members.
The October report described diverse methods, from the fairly secular "service and mission" method, to the more overt "door-to-door evangelism."
"The people we spoke with primarily emphasize service and mission as their way to honor God by being God's 'hands and feet.' And, through modeling this behavior publicly and around non-Christians, they hope to bring more people to God in a subtle, less 'fire and brimstone' manner," continued the report.
"They also mention the importance of going out into the community and working side-by-side with non-Christians as well as other Christians. In this strategy, leaders often (but not always) emphasize the importance of not engaging in God-talk while doing service activities."
Carmen Fowler LaBerge, president of the Presbyterian Lay Committee, a conservative theological voice within PCUSA, expressed concern about the conversations documented in the report.
"The report is accurate in saying that culturally conditioned secular humanists see no need for personal salvation," said LaBerge to CP.
"But that does not mean their self-assessment is accurate. What the PCUSA and this report miss is the necessity of apologetics as pre-evangelism."
LaBerge also told CP that she saw this as part of a broader debate within PCUSA "related to its identity and mission," of which evangelism was an important component.
"Notably, there are those in the PCUSA who are seeking to restore the classic definition of evangelism and to call for all those training to be pastors in the PCUSA to be trained in evangelism during seminary," said LaBerge. "I fully expect this report and its recommendations to surface in that conversation."
When asked by CP if this report indicated that the Mainline denomination was moving away from calls for repentance, Melvin disagreed.
"Confession of sin and forgiveness are deeply engrained in our form of worship, both public and personal," said Melvin.
"PC(USA)'s Directory for Worship ... speaks of our Church's conviction that the life of the Church is one — that its worship, witness, and service are inseparable. This theology is based on the Bible, and is instructed by our Book of Confessions — there is no thought of turning away from this key element of our rich theology."
Created in 2012, 1001 New Worshipping Communities is a movement within PCUSA that seeks to create 1001 new congregations over the next decade.
"At a grassroots level, hundreds of diverse new worshiping communities have already formed across the nation," noted 1001 NWC's site.
"The Presbyterian Mission Agency is coming alongside to fan the flames of this movement, to inspire and equip the wider Church to participate in the creation of 1,001 new worshiping communities in the next 10 years."