'Peace in the Womb': Pro-Life Activists Sing Christmas Carols Outside Abortion Clinics Nationwide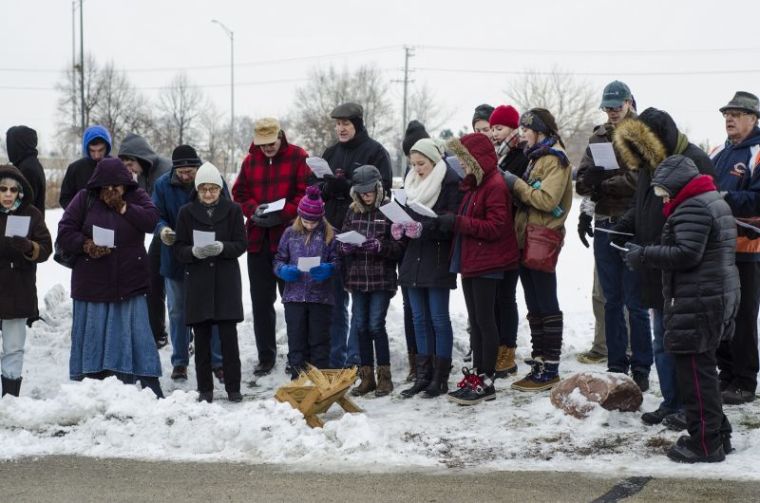 A major pro-life organization is overseeing a nationwide campaign this month to have Christmas caroling performed outside approximately 80 abortion clinics.
Known as "Peace in the Womb," the caroling events are organized by the Chicago-based Pro-Life Action League, which has been observing this annual campaign since 2003.
The caroling events will be held throughout the month and into early January 2018.
Eric J. Scheidler, executive director of the Pro-Life Action League, told The Christian Post in an interview on Wednesday that "Mary and Joseph are just the sort of couple that Planned Parenthood would target for abortion."
"We go out to abortion facilities to sing Christmas carols to confront the darkness and despair of abortion with the Christmas story of light and hope. We're there to share the angels' message with abortion-bound mothers and their companions: Be not afraid," said Scheidler.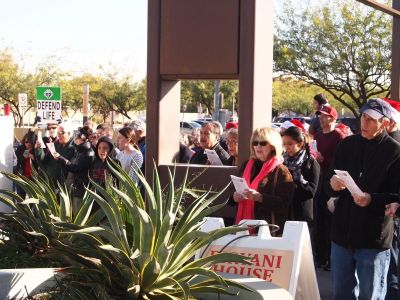 "But we're not just there to reach out to these mothers with the Christmas message, or make a statement about Christmas for the general public. We're also there for the children who will be aborted. We're there to sing for them too."
Over the years, "Peace in the Womb" has grown from being held in Chicago to sites across the country.
On their website, the Pro-Life Action League offers a printable song sheet featuring several traditional Christmas carols, including "O Little Town of Bethlehem," "What Child is This?" "Silent Night," "O Come, O Come Emanuel," and "Joy to the World," among others.
Scheidler told CP that the caroling events have saved lives, noting that their first-ever event in 2003 led a young woman to cancel her appointment at an abortion clinic upon them sing "Silent Night."
"Last year, we know of nine babies who were saved because pro-lifers were there singing carols when their mothers came for their abortion appointments. Already this year, three babies were saved during the 'Peace in the Womb' caroling in Washington, D.C.," said Scheidler.
"When you come out to an abortion facility to sing Christmas carols, you come face to face with the wounds of our society — and in our hearts — that Christ was born to heal. I hope that all our carolers come away with a more profound sense of how much the world needs Christ — why Christmas really matters."