Perry Noble Answers: Is God Good to Some People, but Not Others?
Perry Noble Answers: Is God Good to Some People, but Not Others?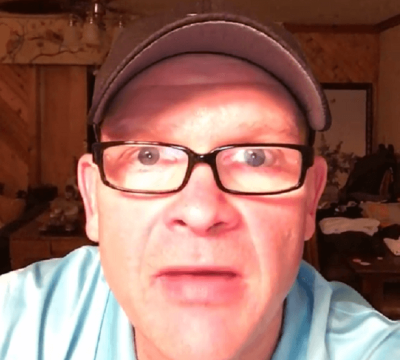 Former NewSpring Church senior pastor Perry Noble took to Facebook to tackle a question he admitted he sometimes asks himself, namely whether God is good, or if God is good to some people but not others.
"A lot of times we tend to doubt whether God is good, based on the circumstances we are going through," Noble said in the Facebook video on Monday, including himself in that category.
"When things are going really good, then we are quick to say that God is good. But when things are not going so good, when we have some setbacks, we tend to question the character of God," he added.
"Is God good? Or if God is good, is He good to some people, but not me?" he asked, referring to the questions many believers dwell on.
Noble admitted he can't blame people for having such questions, as he has been through many good and bad times himself. But he insisted that throughout the Bible, God's goodness is confirmed.
As an example he cited to the story of Job, in the book of Job, and explained how God and Satan had conversations about testing Job by taking away his health, property and children. But throughout all the trials and ordeals, Job remained faithful and never cursed God.
Noble said what many people sometimes miss is that Job never knew about God and Satan's conversations.
"We know about it because we read the Scriptures. But Job didn't know about it," the former pastor said, noting that at the end of his life, "Job was blessed, and God was glorified, even though Job did not fully understand what he went through and why he went through it."
Noble further suggested that people who doubt God's goodness can find important lessons in Job's story.
"There are things going on about my life, and your life, in a spiritual dimension way beyond what we know about," he said.
If people still doubt God's nature, he said: "When you can't see His hand, trust His heart. At the end of the day, God is good. We are His children."
Noble resigned from his senior pastor position at NewSpring Church last year following struggles with alcohol, which he tackled by checking into a treatment center for alcohol addiction, and by working on his marriage under the guidance of a Christian therapist.
Earlier in January, he addressed questions about whether he's coming back "too soon" to preaching and other projects, explaining that he doesn't want to waste the life he has been given.
"We have one shot at life. We don't get to come back as a tree, or a butterfly, or a cow," Noble said.
"My prayer for me, and my prayer for you, is that we will get to live a life with no regrets."