Perry Noble Apologizes for 'Un-Christlike' Twitter Rant on American Airlines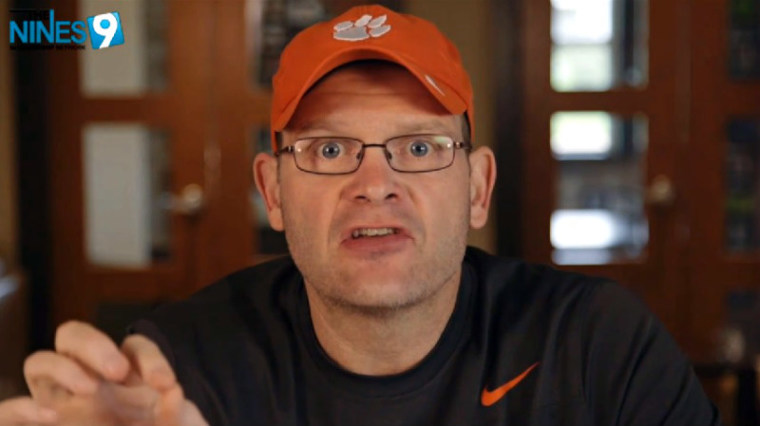 Megachurch pastor Perry Noble is apologizing for a Twitter rant involving American Airlines, saying it was one of the most "un-Christlike things" he's ever done.
In a personal blog post on Thursday, Noble, pastor of NewSpring Church in South Carolina, describes his "un-Christlike" and "idiotic" response to his incident with American Airlines, in which he confronted the company on social media after they lost his wife's luggage.
The incident started on Feb. 12, Noble explains, when he first uttered "I hate American Airlines" after the carrier lost his wife's luggage, then delivered the wrong suitcase to his home.
"By Sunday, I had simply had enough and UNLOADED on American Airlines with a barrage of tweets complaining about their lack of service," Noble shares. "On top of that, when people confronted me about this online, I felt the need to 'put them in their place' by retweeting them and following it up with sarcasm to make them back down."
Some of Noble's tweets from the week of Feb. 14 include: "[…] with a multi million dollar airline comes the responsibility of getting people their luggage!" And "Would also like to say thx to @AmericanAir for sending my wife's luggage to Washington D.C. instead of Anderson, SC! Totally makes sense."
When someone accused the megachurch pastor of "losing it" on Twitter, Noble responded: "If I embarrass you then unfollow! Seriously! Your life will be so much better!"
When someone else told the pastor he was acting like a "crazy person," Noble sarcastically responded: "I know! One day maybe I can be as godly as you!! Pray for me!"
Following this barrage of tweets and retweets, Noble explained on his blog post that he made "four idiotic" mistakes during his Twitter rant.
His first mistake, Noble explains, was he "used [his] voice to tear people down rather than build them up."
"I allowed my emotions to take over, and I allowed anger to be my motivation instead of focusing on trying to be more like Jesus — which resulted in me tearing down American Airlines as well as anyone who disagreed with me," the pastor explained.
The NewSpring leader went on to add that his second mistake was taking the attention off of Jesus and focusing it instead on a personal issue.
"Instead of focusing on what JESUS had done in our church that day ... I completely misdirected people toward something I was angry about personally," the pastor writes.
Noble then goes on to cite multiple Bible verses that indicate he failed to "heed biblical wisdom," including Luke 6:45, which speaks of the evil things that can be brought out of an evil heart.
"I personally set one of the worst examples of leadership by allowing the evil in my heart to be put on public display! " Noble contends.
Lastly, the megachurch pastor says his response to the American Airlines kerfuffle set a "poor example as a leader."
"The way I reacted toward American Airlines is not the way I would have wanted my daughter to act toward someone. It's not something I would have allowed a staff member to do without being addressed," Noble explains.
"This has definitely been a humbling process to walk through. If the interaction I had in that time period hurt or offended you, I apologize. I definitely 'fell down' in my walk with Christ, and now … I'm getting back up and dusting myself off," the pastor added.
Noble concluded his blog post by thanking American Airlines for the "hundreds of times" it has safely flown his family and friends around the world and delivered luggage on time.