Mark Driscoll to Speak at Perry Noble's Most Excellent Way to Lead Conference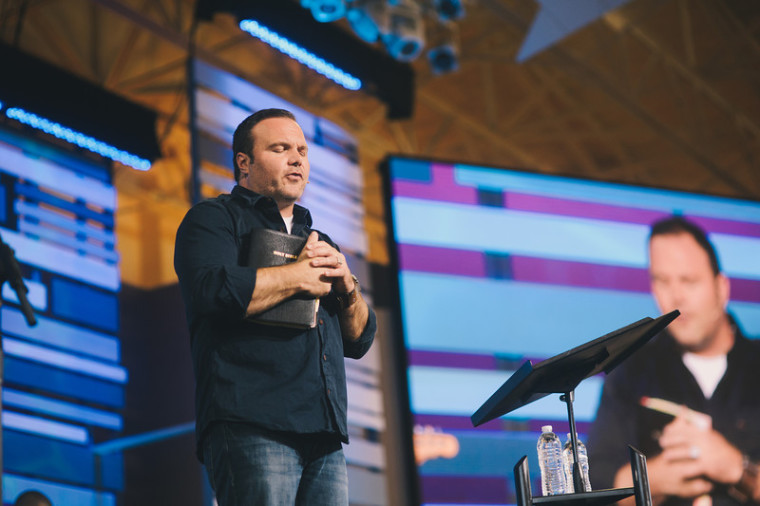 Pastor Mark Driscoll continues to mount a comeback, with his latest effort being an appearance at megachurch pastor Perry Noble's The Most Excellent Way to Lead conference on Mar. 3, where he is scheduled to speak.
Hosted at Noble's South Carolina-based NewSpring Church, The Most Excellent Way to Lead is a one-day conference that aims to provide leaders with tools to effectively guide their teams. Headlining the event will be "six of the most respected leaders in the country," including Perry Noble, Mark Driscoll, Steven Furtick, Dave Ramsey, Lysa Terkeurst, and Brad Cooper, according to Noble's website.
In a recent Facebook video, Noble expressed his excitement that the former Mars Hill pastor will be speaking at his upcoming conference, and made it clear that he supports Driscoll's planned return to ministry, as previously reported by The Christian Post.
"Mark and Grace (Driscoll's wife), I love you. I mean it. Can't wait to have you at our leadership conference. I support you one hundred percent, and I believe that for you and your ministry, and your life, the best is yet to come."
In the video, Noble slammed critics who say Driscoll is not ready to lead another congregation. "Here's a man (Driscoll) who messed up, made some mistakes, admitted it, apologized, said he was sorry — he's starting over … Who made you the judge on whether or not he's ready?"
On Feb. 1 Driscoll announced via his website and Twitter that he was planting a new congregation, The Trinity Church, in Phoenix, Arizona — although news of his new church broke over a month earlier after the Articles of Incorporation document for Trinity Church was discovered.
Driscoll was once called one of America's "most prominent and celebrated pastors" by Forbes, but he resigned in disgrace as senior pastor of Seattle-based Mars Hill in October 2014 after a confluence of events marred his reputation, including allegations of plagiarism and fostering an abusive work environment. Two weeks after Driscoll's resignation, Mars Hill Church announced that it would dissolve.