Perry Noble on Finances: My Wife and I Were in $100K Debt When We Married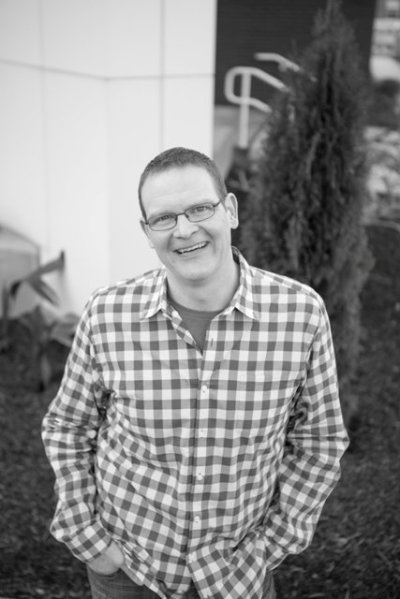 Pastor Perry Noble says that when he first married his wife, Lucretia, the couple was in a combined $100,000 debt, but found their way out with smarter money practices.
Noble, who leads NewSpring Church in South Carolina, wrote in a recent blog post on money management that he and his wife had a less-than-desirable financial situation when they married in 2000.
The megachurch pastor explains that thanks to student loan debt and credit card purchases, he and Lucretia were "upside down financially," and were contemplating declaring bankruptcy until they enrolled with Financial Peace University, a biblically-based financial guidance course led by Dave Ramsey.
Noble explains that with stricter budgeting practices and a better understanding of their finances, he and Lucretia were able to work their way out of debt by 2007.
"There is no reason for you to be in debt [...] Jesus died so we could live in freedom and that includes our finances," Noble concludes, adding that his church will be partnering with Financial Peace University for home courses beginning in mid-May.
As The Christian Post previously reported, Noble has discussed his financial issues before, confessing that he failed to tithe for the first nine years of his faith, until he understood the importance behind Malachi 3:10 which reads: "'Bring the whole tithe into the storehouse, that there may be food in my house. Test me in this,' says the Lord Almighty, 'and see if I will not throw open the floodgates of heaven and pour out so much blessing that there will not be room enough to store it.'"
"I did not tithe for the first nine years I followed Jesus [...] and I was ALWAYS broke. I began to tithe in 1999 and the Lord has ALWAYS provided what I need, when I need it," Noble wrote in 2014.
The evangelical pastor added at the time that he remembers "the day I realized I was a slave to debt [...] and I didn't want to stay that way. So I made the decision to become a good steward of what the Lord had given me, get on a budget and make tough financial decisions."
There are several Bible verses that point to the immorality of debt, including Ecclesiastes 5:5, which states, "Better not to vow than to vow and not pay," and Proverbs 22:7, which reads, "The rich rules over the poor, and the borrower is servant to the lender."
A Gallup poll has found that debt is a prominent problem among several generations of Americans, with 47 percent of millennials carry credit card debt, along with 61 percent of Generation Xers.
Some evangelical churches, including the Worship Center Christian Church, located in Birmingham, Alabama, have acknowledged the debt issues of Americans and offered a way to help.
Pastor Vanable H. Moody, who oversees the Worship Center, recently spearheaded a program to help pay off $41,000 in debt of 48 families and individuals.
Moody told CP that those receiving the debt relief will be required to take money management classes.
"We just had a desire – and this is really what our church is about – we want to demonstrate the love of Christ in very tangible ways. We always look for opportunities [to do this]," the pastor told CP of his charitable venture earlier this year.