Persecution Round Up: Youcef Nadarkhani, Nigeria Violence, Chinese Woman Tortured
Several reports of persecution against Christians from around the globe have emerged this week, including an update on Iranian Pastor Youcef Nadarkhani, violence against believers in Nigeria, and the kidnapping and torture of a Chinese woman linked to a house church.
Iran – Pastor Youcef Nadarkhani Still Alive but Under Increased Pressure to Recant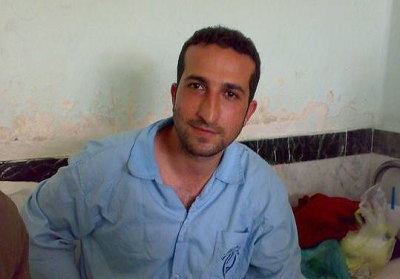 Iranian pastor Youcef Nadarkhani, who was imprisoned and sentenced to death for alleged apostasy, is experiencing renewed pressures to renounce his Christian faith and save his life by returning to Islam, the American Center for Law and Justice, which has been involved in the case, reported Wednesday. Nadarkhani has been sentenced to death for leaving Islam for Christianity and remains imprisoned awaiting confirmation of the death sentence from the Gilan Provincial Court, despite multiple protests from foreign governments, including that of the United States and the European Union.
Somalia - Islamists Arrest Muslim Man After Sons Convert to Christianity, Flee Death Penalty
On Jan. 14, Somali Islamists arrested a Muslim father after two of his teenage sons converted to Christianity last year in Kismayo, Somalia, and fled soon after, afraid of being charged with apostasy, International Christian Concern reported Thursday. The father, Mo'alim Mohamud Aw-Omar, was accused by the radical Islamic group, al-Shabaab, of "failing to raise his sons as good Muslims" because "good Muslims cannot convert to Christianity." Aw-Omar, who is still a Muslim, insisted that his sons have memorized the Quran, fasted and prayed regularly and therefore he should not be accused of failing in his duties, the watchdog group reported. The Islamists reportedly refused to release Aw-Omar until his two sons return, which ICC assessed as little likely to occur.
Nigeria – Christian Boy Escapes Muslim Tribe After Islamists Kill Christian-Convert Father 
Islamic terror group Boko Haram killed a Christian convert from Islam in Nigeria, leaving his son an orphan who needed to escape his Muslim tribe, and is currently hiding at a local mission, Rae Burnett, Africa Director at the Christian Aid Mission, reported Thursday. The father, Suleman Asmaul, was shot at his own house by three men after having brought Christian faith to his Kanuri tribe, which is Muslim, and beginning to evangelize. His son, reportedly originally held in "enslavement" by the tribe, ran off and found shelter at the mission, which is supported by Christian Aid Mission. The ministry's leader has reportedly adopted the young man and recently called for donations to put the orphan through the education system.
China – Canadian-Chinese Christian Kidnapped, Tortured by State Security Agents
A Chinese Christian businesswoman from Canada who visited China late last year, after having visited house churches persecuted by the state, was reportedly kidnapped and tortured by Chinese state security agents during Christmas and New Year holiday season, ChinaAid reported Thursday. Jenny Chen, who is in her 50s, was held by state security agents and denied food and water for nearly two days, the group says. About to go into shock, Chen was taken to a police hospital, from where she managed to escape and get on a flight to Los Angeles, arriving in the United States on Jan. 17, the human rights watchdog reported.
India – 20 Christians Attacked, Beaten at Private Home
Twenty Christians of the Fellowship of New Life church were attacked by dozens of Hindu activists of the Rashtriya Sangh Savayansevak in a private house on Jan. 23, in the state of Karnataka, known for episodes of violence against Christians.  The Christians were beaten and accused of proselytism and forced conversions, AsiaNews reported Wednesday.
Uzbekistan – Protestants Beaten and Arrested for Their Faith
Three members of the same Protestant church in southern Uzbekistan are facing administrative charges to punish them for their religious activity, Forum 18 News Service reported Tuesday. The charges follow police raids on Jan. 3 on the homes of two of the three Christians -- Shokir Rahmatullayev and Lyudmila Suvorova -- during which authorities reportedly beat them and confiscated Christian books and DVDs. Police was reported as saying: "I don't care about the law or your rights." Authorities have denied any such incident occurred.
Syria – Greek Orthodox Priest Shot Amid Unrest
International and local press reported Wednesday that a Christian priest from the Greek Orthodox Church, the Rev. Basilious Nasser, was shot and killed on the second day of heavy fighting in the city of Hama. The Syrian state news agency reportedly blamed an "armed terrorist group" for the killing, while opposition activists in Hama reportedly said the priest was shot by a government sniper.