Pipeline Explosion in Oklahoma Sends Flames '2 Football Fields High' Into the Air (PHOTO, VIDEO)
A pipeline explosion has taken place in Oklahoma sending huge flames up into the night sky on Monday night.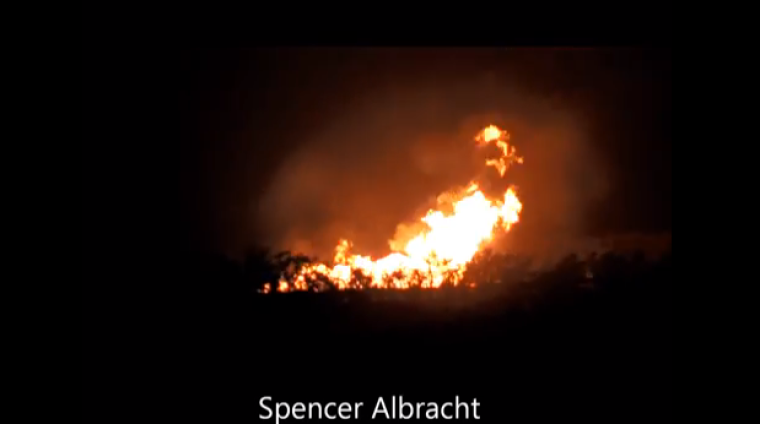 The incident happened in rural northwestern Oklahoma, and the massive fire sounded like roaring jet engines, described Deputy Cliff Brinson, of the Harper County Sheriff's Department. He added that the flames went up about two football fields high into the air.
The dramatic explosion did not cause any injuries though, and authorities quickly moved to evacuate all residents in the area within a two mile radius of the explosion site.
Amazingly a family of three, living just 200 yards from the explosion site were unharmed, authorities have described.
The explosion is thought to have taken place along a 30-inch pipe, and Northern Natural Gas immediately responded by sending out engineers to cut off the natural gas flow feeding the pipes and the fire.
By Tuesday morning, company spokesman Mike Loeffler confirmed that as of 6:30 a.m. ET, the fire was almost out, and that only "a small flicker" remained.
The cause of the explosion has not yet been determined, and an investigation team has moved into the area to examine what might have sparked the dramatic explosion.
It total about 75 firefighters worked together to fight the blaze, and were drawn from Oklahoma, Kansas and Texas.